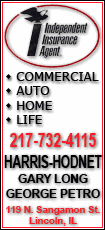 Two starts, two wins, 22 strikeouts and millions of fascinated fans. One dazzling debut -- and a pretty fair encore.
It's been quite a start for baseball's newest attraction. But while America buzzes about him, this Nationals treasure isn't buying the hype.
"Just another week, you know?" Strasburg said.
Hardly.
On Sunday, Washington's pitching powerhouse learned that life on the road isn't always smooth. Coming off a 14-strikeout opening act, Strasburg had more trouble with Cleveland's mound than Indians hitters during his second major league start, leading the Nationals to a 9-4 win.
Strasburg (2-0) allowed just two hits, one a leadoff homer in the second inning by Travis Hafner, who turned on one of the right-hander's 100 mph fastballs. He struck out eight and walked five before leaving to a chorus of boos in the sixth as Washington ended Cleveland's four-game winning streak.
The 21-year-old capped a whirlwind first few days in the majors. His dominating start against Pittsburgh was followed by an appearance on "The Late Show with David Letterman." He has been the subject of incessant sports talk radio shows, and seems to be on every TV station.
Strasburgmania is sweeping the land.
He's tuning it out.
"I'm still watching TV," he said of the media's insatiable interest in him. "I'm just not watching those channels."
Strasburg was in control from the outset, and appeared destined to dominate the Indians, who except for Hafner, couldn't catch up to his high or low heat through four innings. But Strasburg was bothered by loose dirt on the mound and twice requested repairs.
Following a walk in the sixth, he kicked at the dirt, showing frustration for the first time as a pro.
"Things like that are part of the game," he said. "I wish I could have handled it a little bit better. It kind of got me into a little funk. But it's good to experience this now. If it happens again, I'll make the right adjustment."
Strasburg's teammates are impressed with his temperament and talent.
"He's amazing," shortstop Ian Desmond said. "I saw that hole and it was pretty deep. He handled the adversity pretty well. A lot of guys would have been very upset. He didn't like it, but he handled it like a pro. What amazes me is his composure all the time."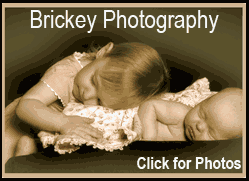 When he was lifted by manager Jim Riggleman after walking two in the sixth to load the bases, Strasburg was booed by many of the same fans who came to see if the phenom was for real. Strasburg didn't disappoint, but he didn't deliver anything as sensational as his 14-K gem.
Strasburg's appearance drew 32,876 fans, the second-largest crowd at Progressive Field this season. On hand was another pitching prodigy, 91-year-old Hall of Famer Bob Feller, who fanned 15 in his first major league start as a 17-year-old in 1936.
"It's real refreshing to see anyone with such talent come into the league," said Feller, who sat in his usual seat in the press box. "He'll have good days and bad, but he'll have a lot more good than bad throwing 100 miles per hour. I wish him well."
Adam Dunn homered off David Huff (2-8), scored three times and accidentally barreled over Cleveland's hotshot prospect, catcher Carlos Santana.