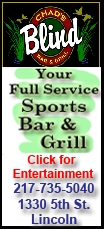 On a night when the NHL's Chicago Blackhawks were saluted for their Stanley Cup championship, Lilly and Gavin Floyd put on a splendid display of pitching.
Floyd flirted with a no-hitter of his own for the White Sox before Alfonso Soriano doubled with two outs in the bottom of the seventh. Chad Tracy followed with a single, producing the game's only run.
That took care of Floyd's no-hit bid -- but Lilly was still going and the tension began to mount as he inched closer to the first no-hitter at storied Wrigley Field since Milt Pappas blanked San Diego on Sept. 2, 1972.
Fans booed loudly when Gordon Beckham of the White Sox tried to bunt for a hit in the eighth. He fouled it off and wound up popping up for the second out. The crowd roared after Jayson Nix popped out to end the inning.
Lilly, however, couldn't close it out.
Pierre, batting for Floyd in the ninth, lined an 0-1 pitch to center for a clean single that chased Lilly, who left to a standing ovation but showed little emotion on his way to the dugout. The left-hander also took a no-hitter into the eighth inning for the New York Yankees at Seattle on April 27, 2002, losing the game 1-0 on Desi Relaford's RBI single.
Carlos Marmol came in and walked Andruw Jones before a balk put runners at second and third with nobody out. Marmol struck out Alexei Ramirez, then intentionally walked Alex Rios to load the bases for a surging Paul Konerko, who came into the game on a 20-for-42 tear.
With White Sox fans chanting "Paulie! Paulie!" he grounded into a force at the plate, with first baseman Derrek Lee firing home to Koyie Hill. Carlos Quentin flied to center to end the game, giving Marmol his 13th save in 16 chances.
It was the latest exceptional performance on the mound this season, which is becoming the year of the pitcher. Ubaldo Jimenez tossed a no-hitter for Colorado, while Oakland lefty Dallas Braden and Philadelphia ace Roy Halladay each hurled a perfect game.
And that doesn't even include Armando Galarraga's near-perfect game on June 2 for Detroit, spoiled when umpire Jim Joyce blew a call at first base.
The last time two big league teams were both held hitless through 6 1/2 innings was July 13, 1980, in a game between the Yankees and White Sox, according to STATS LLC.