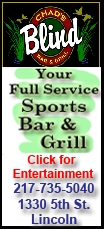 Izzo's stay-or-go decision likely hinges on what he thinks -- or is told -- LeBron James is going to do next month.
It's not known if he has contacted James, who might not know where he'll sign next month and may choose not to provide a Izzo with a hint.
Cleveland Cavaliers owner Dan Gilbert has said James wouldn't be consulted during his coaching search, but attempting to get in touch with the two-time MVP probably is part of Izzo's plan.
A week after reports surfaced about the Cavs' interest in one of college basketball's best coaches, Izzo indicated he's still undecided.
"Still gathering," Izzo wrote Sunday in a text message to The Associated Press.
Izzo spent several hours in Cleveland with team officials on Thursday, and he told reporters that night at the Lansing, Mich., airport that the situation wouldn't go on forever.
Cleveland may intensify talks with Byron Scott if Izzo tells Gilbert that he's declining the offer. The Spartans may hire one of Izzo's former assistants, such as Dayton's Brian Gregory, should Izzo find himself with a new employer for the first time since 1983.
The Cavaliers are not commenting on their coaching search.
Gilbert, a Michigan State graduate, is seeking a replacement for fired coach Mike Brown, and the team will also attempt to re-sign James when free agency begins July 1.
Cavs general manager Chris Grant talked to Scott, a former New Jersey Nets and New Orleans Hornets coach, on the phone Thursday.
Scott fits the profile of the type of coach Gilbert wants, but the three-time NBA champion guard for the Lakers could be waiting for Phil Jackson's decision to stick with that franchise or step away. Scott's agent, Brian McInerney, has deferred all inquiries to the Cavs.