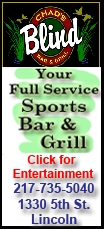 Boosted by some super saves by Tim Howard and a gifted goal by England keeper Robert Green, the United States opened the World Cup with a 1-1 tie Saturday night. Having gotten what's known as "a result" in soccer parlance, the Americans started preparing for Friday's match against Slovenia with a booster shot on confidence.
"My Blackberry kind of blew up last night with friends and family sending me messages," defender Steve Cherundolo said Sunday. "The overall feeling that I do get though is the general public is proud of our performance and that's something that this team can be proud about and build on. So, but at the end of the day, results matter more than anything. No matter how you play, nobody wants a loser."
The U.S. opened with a troublesome defensive performance, allowing Steven Gerrard's fourth-minute goal following defensive overcommitment on a throw-in that left holes. Green let Clint Dempsey's two-hopper skip through his arms and into the net in the 40th minute, a gaffe at least one British paper compared to the Gulf of Mexico oil spill.
ABC's telecast was watched by 12,956,000 viewers in the United States, the most-viewed U.S. national team game in America since the 1-0 loss to Brazil in the 1994 World Cup at home.
"The mentality of the group is strong," U.S. coach Bob Bradley said. "We've been hardened along the way and we believe that we can play against tough teams, top teams."
Bradley chose Steve Cherundolo to play right back over Jonathan Spector, his starter at the Confederations Cup last June who struggled late in the season for West Ham. Oguchi Onyewu played central defense with Jay DeMerit, Onyewu's first 90-minute game since Oct. 10, four days before he tore his left patellar tendon during the final World Cup qualifier. Captain Carlos Bocanegra played left back rather than his preferred spot in the center because he was the best option given Jonathan Bornstein's inconsistency.
Michael Bradley was in central midfield with Ricardo Clark, his first-choice partner at the Confederations Cup, picked over Maurice Edu and Jose Torre. Landon Donovan and Clint Dempsey were on the midfield wings, and Jozy Altidore returned from a sprained ankle to start at forward with Robbie Findley, selected by coach Bradley for his speed.
Against England, the U.S. midfield played a bit narrowly, with Donovan and Dempsey pinched in to put them in better position to force speedy attackers to cut outside rather than inside. England scored when a gaping hole on a throw-in left Gerrard isolated to score one-on-one against Howard from up close.
Defenders were so conscious of shutting down Wayne Rooney and Frank Lampard, they left Emile Heskey with room to pass and Gerrard with space to maneuver.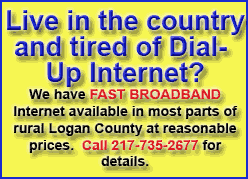 "When the ball came in to Lampard, Michael stepped up to close him down," Bradley said. "Rooney came into the hole. Now Gooch has to make a decision as far as how tight he's going to go. I think the initial pass from Lampard, Michael put enough pressure there, that the initial pass that Lampard made was intended to Rooney, but it skipped by and went to Heskey. And so in that moment, that space between -- with Gooch out of there, between Jay and Carlos -- and now Ricardo's caught in a tough spot because he now has to try see if he can recover and track Gerrard. So, you know, all it takes in these kind of games is a couple of seconds where the reactions aren't as good as they need to be and then, you know, you've left a hole and you pay."