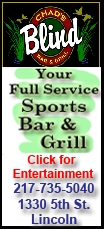 Lee Westwood now gets his chance to be the first do just that. He gave himself a chance to join the likes of Tiger Woods, Phil Mickelson, Sam Snead, Ben Hogan and Byron Nelson when he birdied the fourth hole of a sudden-death playoff Sunday to beat Swede Robert Karlsson at the St. Jude Classic.
It was just the Englishman's second PGA Tour victory and first since 1998 to go with his 20 career European Tour wins.
"I like being competitive before a major championship, to be competitive with the tournament and boost my confidence," Westwood said.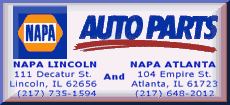 He became the first European to win in Memphis in the tour's third-longest event dating back to 1958. The opportunity to win came when Robert Garrigus blew a three-stroke lead on the 72nd hole of regulation with a triple-bogey to set up a three-way playoff. Garrigus bogeyed the first hole.
Westwood beat Karlsson with a 6-foot birdie putt after the Swede's 43-footer came up short, then celebrated by dropping his putter and pumping his fist in the air. A nice win for someone who finished second at the Masters, lost a playoff in Dubai and tied for fourth at the Players Championship earlier this year.
"You try to do the right thing all the time," Westwood said. "It doesn't always work for you. I've been in contention a lot, especially this year, and I suppose I got a break today with other people's misfortune but made the most of it and took a chance."
He picked up the $1.008 million winner's check for surviving the longest sudden-death playoff in Memphis' history. He shot a final-round 68-270 total.
Westwood also became the fourth to win in his first visit to Memphis and first since Dicky Pride in 1994. He came in having played well, not missing a cut in his 10 starts on the PGA Tour this year with four top 10s. He had gone 122 starts on the PGA Tour since winning 1998 in New Orleans.
Karlsson, who won his ninth European Tour victory at Qatar earlier this year, still is looking for his first PGA title. He shot a 69, and Garrigus finished with a 71. Karlsson had a chance to win on the third playoff hole with a par putt from 5 1/2 feet only to miss.
"I didn't hit a good putt. You can't take any chances with too many good players," Karlsson said.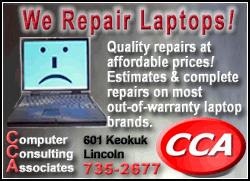 Memphian Shaun Micheel, winner of the 2003 PGA championship, shot a 67 and finished tied with Garrett Willis (67) for fourth at 271.
Westwood started the final round trailing by three strokes, birdied three straight holes to grab the lead. But he bogeyed No. 17 after flying an 8-iron over the green. He was preparing to head off the course when told to stick around behind the 18th green.
"It's amazing how things pan out," Westwood said.
Whether he gets to return to defend his title remains to be seen.