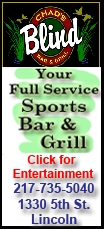 Known more as a methodical team than a brilliantly creative one such as Brazil, the Germans scored several lovely goals Sunday night in a 4-0 rout of Australia.
Germany scored two goals in each half and Tim Cahill was sent off as the three-time champion surged to the top of Group D at the World Cup.
"I think the way we set up our attacks is something we've been working on intensively," Germany coach Joachim Loew said. "But we've also worked on how we play off the ball -- to move into unused space. We were very good on the ball tonight, and we created beautiful goals."
Lukas Podolski and Miroslav Klose scored in the first 30 minutes as Australia coach Pim Verbeek's defensive tactics backfired.
Thomas Mueller and Cacau also scored against an overwhelmed Australian defense in the second half after Cahill was red-carded in the 56th minute for a late tackle on Bastian Schweinsteiger.
The Germans' dominant win, played in front of 62,660 fans at the Moses Mabhida Stadium, came without injured captain Michael Ballack.
"We earned respect for ourselves," Klose said. "It was hugely important to win the first game, but nothing is won yet. We're a young team and we have fun playing."
Earlier Sunday, Asamoah Gyan scored on a penalty kick to give Ghana a 1-0 win over Serbia in the opening Group D match.
Germany had not lost an opening game in the World Cup since a 2-1 defeat to Algeria in 1982. It never looked like that string would be snapped on a warm evening in Durban.
Podolski started the rout by ending a slick passing move in the eighth minute and Klose headed in his 11th career World Cup goal in the 26th.