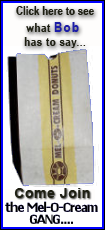 The right-hander gave up two runs and allowed the leadoff batter to reach base in every inning she worked, needing 79 pitches in her second start of the year.
"I wanted to throw one more inning, but the manager has the ideas, he has the strategy, so I respect that," Yoshida said through an interpreter. "I just want to improve more and more. I prepared to pitch like usual, so I could relax more than last time."
Yoshida has created quite a stir in this college town since signing with the Outlaws earlier this year. Long lines of fans snaked through the stadium parking lot 30 minutes before the game, with the first 1,000 receiving an autographed picture of Yoshida. Team officials delayed the start briefly to allow people to get inside.
The 5-foot right-hander, who already has a spot reserved in Cooperstown, was much more relaxed than in her debut May 29 despite hitting Yuma leadoff hitter Eric Scriven with her second pitch.
Yoshida's knuckleball, which she learned from watching tapes of Boston Red Sox pitcher Tim Wakefield, dipped and danced nicely at times and prevented the Scorpions from doing much offensively.
She struck out Timothy Rodriguez on three pitches in the third inning, drawing a roar from the Chico fans, and got a double play in the fourth before allowing an unearned run on an error by Chico shortstop Alex Prieto. The strikeout was Yoshida's first of the year.
"She's really getting confident, and when she's confident and throwing all of her pitches across the plate, she's tough," Chico catcher Robby Alcombrack said. "When she really lets the knuckler go and she's not trying to aim it, she's good. It's a knuckleball and you really never know how it's going to be, but tonight it was heavy and it was late."
Yoshida left with a 5-2 lead after getting Yuma pitcher Gilbert De La Vara to ground out to shortstop.
During pregame introductions, Yoshida received the loudest cheers as she jogged from Chico's dugout to the mound for her second start in front of the Outlaws crowd.