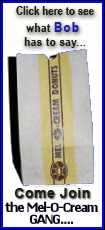 Fitch Ratings downgraded BP's long-term issuer default rating and senior unsecured rating to BBB from AA.
"The scale of today's rating action has been partly driven by the increased risk that the balance between long-term and near-term cost payments may now be skewed much more heavily toward the near term than previously anticipated," Fitch said.
The ratings company said it was concerned by reports from U.S. government scientists that the volume of the spill was significantly larger than previously indicated, and it was also worried by pressure from U.S. officials on BP to pay billions of dollars into an escrow account to guarantee payment of cleanup costs.
"Both of these events have a direct bearing on BP's fundamental financial flexibility," Fitch said.
Shares in BP opened 1.2 percent lower Tuesday but returned to positive territory later in the morning -- a day after falling sharply.
BP's share price was up 1 percent to 359.15 pence ($5.30) around 1045 GMT in London, rebounding from 351 pence in early trading on the London Stock Exchange.