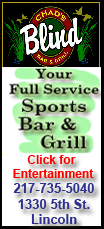 Shares in British Sky Broadcasting jumped nearly 21 percent in London after it rejected a buyout offer from Rupert Murdoch's News Corp. that values the company at 12 billion pounds ($17.7 billion).
BSkyB said it would consider a sweeter offer, which some analysts expect to be forthcoming.
The optimism over renewed corporate deal-making helped offset weak economic data in Europe.
German investor confidence fell sharply in June on worries about the persistent debt crisis in the 16 countries that share the euro as well as the impact of spending cuts by European governments, according to a survey by the ZEW institute.
The index sank to 28.7 points in June from 45.8 in May, its lowest level in more than a year.
"June's drop in German ZEW investor sentiment is another sign that fears about peripheral debt are damaging sentiment towards core euro-zone economies," said Jennifer McKeown, senior European economist at Capital Economics Ltd.
Despite the news, coming on the heels of Moody's downgrade of Greek debt, European indexes rallied after opening lower. Analysts said much of the impact of the Moody's downgrade had already been priced in, even if it put the spotlight back on Europe's peripheral economies.
Britain's FTSE 100 index of leading shares was up 0.5 percent to 5,229.99; Germany's DAX rose 0.5 percent to 6,158. France's CAC-40 was up 0.8 percent to 3,608.31.
On Wall Street, Dow futures were up 0.1 percent to 10,210 while the Standard and Poor's 500 futures gained 0.1 percent to 1,090.50.
Oil prices hovered above $75 a barrel as traders eyed demand for crude, while key indexes in Asia posted either minuscule gains or losses after an indecisive day of trading.
Key indexes in Japan and Hong Kong rose tepidly. The dollar weakened against the yen and the euro slipped against the greenback. The Nikkei 225 stock average was up 0.1 percent, or 8.04 points, to close at 9,887.89. Hong Kong's Hang Seng added 0.1 percent to 20,062.15.
Elsewhere, benchmarks in Australia, Thailand and South Korea were down. Financial markets in mainland China were closed for a holiday.