Benchmark crude for July delivery jumped 81 cents to $75.93 a barrel late morning London time in electronic trading on the New York Mercantile Exchange. The contract rose $1.34 to settle at $75.12 on Monday.
Oil prices have traded in a $70 to $80 range so far this month after dropping from $87 to $64 last month amid fears Europe's debt crisis could hurt global economic growth. On Monday, credit rating agency Moody's lowered its rating on Greece's debt to "junk" status.
"The negative impact of such news on the market is evidently fading," Commerzbank said in a note to investors. "On the other hand, reports of this kind are likely to prevent a further rally of oil prices."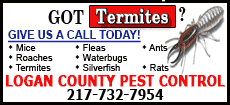 Stock markets across Europe and Asia were mixed Tuesday morning in Europe and could provide little guidance for oil prices.
Oil traders have instead taken heart in recent weeks from a fall in U.S. crude inventories, which suggests demand is improving.
Analysts expect another drop of 1.8 million barrels, according to a survey by Platts, the energy information arm of McGraw-Hill Cos., when the American Petroleum Institute announces its weekly supply data late Tuesday and the Energy Department's Energy Information Administration releases its report on Wednesday.
Some analysts expect the growth in oil demand in developed countries to catch up with burgeoning consumption in developing countries and push prices higher.