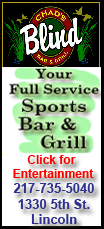 The beleaguered conference made a rousing comeback Monday, when Texas declined an invitation to join the Pac-10 and decided to stay in the Big 12.
Oklahoma, Oklahoma State and Texas A&M quickly followed the Longhorns by recommitting to the conference after commissioner Dan Beebe convinced his members they would make more money in television and media deals in a 10-team Big 12 then in a 16-team Pac-10.
A person with direct knowledge of discussions among the Big 12's remaining members said Texas is clear to set up its own TV network and keep all proceeds in exchange for remaining in the Big 12. The person spoke to The Associated Press on condition of anonymity because final details had not been worked out.
"Everybody is feeling much more confident the Big 12 is going to survive," the person said. "Everybody's going to be making more money."
Texas A&M president R. Bowen Loftin provided additional details regarding A&M's decision in a letter addressed to 'The Aggie Family' posted on the school's web site Monday night. He said by remaining a member of the Big 12: "We were able to more than double our financial return to the levels being offered by other conferences."
Loftin added that another consideration in staying in the conference was maintaining Texas A&M's "strong foothold" in the state and preserving rivalries that date back "more than 100 years."
All that talk about the Pac-16, the first super conference that would span from Seattle to the Lone Star state? Done.
"University of Texas president Bill Powers has informed us that the 10 remaining schools in the Big 12 Conference intend to stay together," Pac-10 commissioner Larry Scott said in a statement. "We are excited about the future of the Pac-10 Conference and we will continue to evaluate future expansion opportunities under the guidelines previously set forth by our presidents and chancellors."
Powers declined comment when asked by the AP about details of the deal that kept Big 12 together.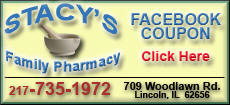 The conference, born in 1996 when the Big 8 merged with members of the Southwest Conference, seemed to be falling apart last week when Nebraska (Big Ten) and Colorado (Pac-10) decided to leave over the next two years. Now the Big 12 its back, though there are still questions about how it will conduct its business.
Among those that still need to be answered by Beebe is how and why the Big 12 will be more lucrative now, especially when it cannot hold a conference title game with only 10 members.
Beebe did not return phone messages Monday, but plans to hold a conference call with reporters on Tuesday.
Last year, Big 12 schools divided between $7 million and $10 million each depending on how many appearances they made on regional and national TV. At Big 12 meetings earlier this month, Beebe said he expected huge increases in rights fees from both Fox and ESPN.
The more lucrative contract with ESPN runs through the 2015-16 academic year, while the Fox deal is reportedly in its final two years.
The Big 12 has increased the financial reward for every one of its members since it began play in 1996. The Big 12 distributed $139 million to its members this past fiscal year, more than ever.
"We're excited about the Big 12 Conference and for its continued growth," Missouri athletic director Mike Alden said in a statement. "The University of Missouri has certainly prospered during its time in the Big 12, and we are looking forward to future opportunities in the years ahead."