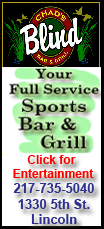 The Italians, who came into the World Cup with questions about an aging squad, were held to a 1-1 draw by Paraguay in Group F in Cape Town. In fact, the Azzurri had to rally on Daniele De Rossi's second-half goal to get the one point.
The Dutch, who went unbeaten in qualifying with a potent offense, struggled to get going at Soccer City but still managed a 2-0 win over Denmark in Group E. In the other Group E match, Keisuke Honda scored to lead Japan over Cameroon 1-0 in Bloemfontein.
Antolin Alcaraz gave Paraguay the lead at the Green Point Stadium with a header in the 39th minute of the rainy Group F match, and De Rossi equalized for Italy from close range in the 63rd.
"The biggest regret is the result," Italy coach Marcello Lippi said. "They only approached the goal once and they scored. We reacted well, but you've got to win games likes these."
Italy played the second half without goalkeeper Gianluigi Buffon, who left the game with a sciatic nerve injury.
"He had a back problem," Lippi said. "I hope he's back for the next game, but that will be up to the doctors."
Buffon said he will be ready for the next match.
"It was a good result, though we can't say we played really well," Paraguay coach Gerardo Martino said. "We have to take into account who is who. It's not easy to play first against the last world champion."
In Johannesburg, Dirk Kuyt scored one goal for the Dutch, who came into the tournament in South Africa expecting to show the world some beautiful, free-flowing soccer. But the other goal came when Denmark defender Simon Poulsen headed a ball off the back of teammate Daniel Agger and into his own net.
"We wanted to play beautiful football but we lost the ball," Netherlands coach Bert Van Marwijk said. "From time to time you could see how good we can be."
The Netherlands took the lead in the 46th minute when Poulsen tried to clear a cross from Robin van Persie. Instead, it went off Agger's back and into the net.
"I was just thinking, this can't be happening," Poulsen said of the freak goal.
Kuyt added the second goal in the 85th minute when he tapped in a rebound off the post from close range.
In Bloemfontein, Japan won its first match at a World Cup on foreign soil when Honda scored in the 39th from a curling cross by Daisuke Matsu.