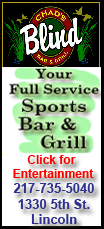 Izzo was at his basketball camp Monday when a boy tried to get the scoop, inquiring about the coach's interest in jumping to the NBA.
"Bad question," Izzo said. "Those guys up there want to know that."
Cleveland wouldn't mind an answer either.
But Izzo had nothing new to say Monday night, declining comment to two reporters waiting outside his office.
He's trying to stay quiet publicly until he has decided whether to leave the place that has been his home since 1983 and jump to the NBA to perhaps make $6 million -- doubling his salary -- and possibly coaching one of the best basketball players in the world.
Clearly, Izzo would like to know whether he would have LeBron James to coach next season.
A person familiar with the situation, however, told the AP that James has not spoken to Izzo about Cleveland's coaching vacancy, and the two-time NBA MVP has no plans to get involved in the Cavaliers' search. James has stayed clear of the Cavs' pursuit of Izzo and will remain on the outside, said the person who spoke on the condition of anonymity because the team and the school are not commenting on Izzo's status.
James recently said in an interview that he will not lobby for any coach and is unlikely to comment on his future before free agency begins on July 1.
Cavaliers owner Dan Gilbert, and general manager Chris Grant declined comment Monday.
That hasn't stopped media in Michigan from trying to get clues, or an answer, from Izzo.
A pack of reporters, six TV cameras and two photographers were given limited access to the camp as Izzo addressed hundreds of boys and many of their parents at the Breslin Center, where his championship and Final Four banners are in the rafters.