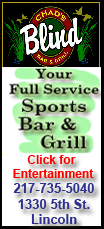 A few moments later, he went to a place nobody wants to be when they start keeping score later this week.
He picked his way down the rocks and seaweed, found a good place to stand near the water 50 feet below, jumped and pirouetted a few times to miss the lapping waves, then clanked a wedge back up and onto the grass.
Welcome to the U.S. Open at Pebble Beach -- the toughest test in golf at one of the most scenic settings in the world.
"I had to move away a couple times. Once, there were little pebbles around the ball, another time, there was a pile of debris," Stenson said. "But I got a club on it. If I hit a ball down there when the tournament starts, I'd have to consider going down there."
Unlike most of the contenders in the 156-man field, Stenson will not have to deal with pre-wired notions of what Pebble "should" play like, or "normally" plays like. This is the Swede's first time at the course that hosts the PGA Tour's star-studded pro-am each February, but becomes a much different beast every 10 years or so when the national championship comes to town.
Balls that plugged into the fairway in February for Bing Crosby's old clambake hit hard and spin forward in June.
Shots that would have landed softly on the greens four months ago are now vulnerable to careening off.
Rough that used to give way like butter is now four, five inches tall at some points -- something of a concession to the U.S. Open norm, actually, because the greens at Pebble Beach are so uncompromisingly small.
"On a lot of these holes, you can hit a shot and be in the rough 5 feet from the green and you'll be lucky to be putting after your next shot," Stenson said.
K.J. Choi, a fourth-place finisher at this year's Masters, spelled out a goal that only sounds plausible at the U.S. Open.
"I'm going to try to get through four rounds, and finish each day at par," Choi said. "If I do that, that should be a pretty good score."
The last time the U.S. Open was at Pebble, par didn't stand a chance and neither did anybody not named Tiger Woods. In 2000, he shot a record 12-under par and won the tournament by 15 -- a performance that goes down as the most dominating in the history of golf.
So much has changed, not only in the heavily detailed disorder of Woods' personal life, but also in the finely planned details at Pebble Beach.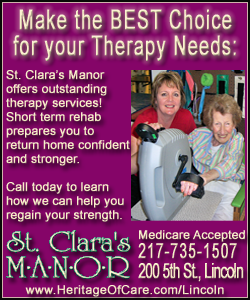 New bunkers have been added on Nos. 4 and 6 to tighten the landing areas. New tees have been added to lengthen four holes, including Nos. 9 and 10, which along with No. 8 run along the water and make up a stretch of possibly the three most picturesque holes in golf.
There's a chasm of ocean separating the fairway from the green on No. 8, and the time the ball hangs over that gap is one of the longest, most harrowing few seconds in golf.
"You stand there, you watch it, you wonder if it's ever going to come down," said England's James Morrison, who has the honor of playing his first career major this week at Pebble, a place where the wind can kick up and change the personality of almost any hole in an instant.