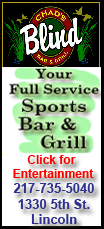 Pujols singled three times and walked twice as the Cardinals bounced back after totaling 19 runs during a 1-5 West Coast swing that dropped them out of the NL Central lead. Plus, he stayed in the game after a throw to the plate glanced off his helmet ear flap in the fifth.
Ludwick finished with four RBIs and Adam Wainwright (9-4) pitched into the eighth after a shaky start. Matt Holliday also was a success batting second for the first time in his career, getting two hits and scoring twice.
The Mariners have lost six of seven, fizzling after Ichiro Suzuki hit the second pitch of the game for his 31st career leadoff homer -- tying Chuck Knoblauch for 10th place. Suzuki also doubled in the eighth for his major league-leading 31st multihit game.
Luke French (0-1) replaced struggling Ian Snell in the rotation and allowed four runs in four innings.
Colby Rasmus homered in a four-run fifth off Snell, one of the runs scoring when Pujols broke for the plate on David Freese's chopper to third and was struck by Jose Lopez's errant throw.
Pujols was helped off the field by teammate Yadier Molina after receiving treatment from a trainer, but just moments later was chatting with teammates in the dugout.