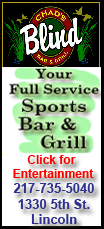 Phil speaks proudly of his grandmother, as a young single woman beginning a business at the start of the 20th century was a very rare occurrence.

Phil's father, Sam, attended the University of Notre Dame for one semester but then came home to run the family restaurant and married Helen Luby. In the years to come, with his father and mother working the family business, that meant Phil was at work at Bertoni's all the time as a youngster. After school, days off, even during lunch hour, Phil would work at the restaurant until it was time to get back to school.

But unlike his father, Phil was able to get his college degree. He attended Notre Dame and majored in history. He also was a member of the Navy ROTC.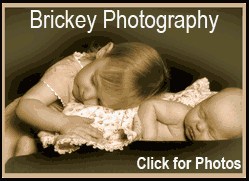 Upon graduation Phil was a junior officer in Long Beach aboard the USS Benner. It was during this time that Phil married.
Besides his duties as destroyer weapons department officer, (boatswainmates, gunnersmates, torpedomen & sonarmen),and underway bridge and CIC officer, Bertoni also helped seamen get their GEDs, and perhaps one such incident is what led him to a career of almost four decades in teaching.
A young seaman from an affluent family had fallen on the outs with his family. With Phil's assistance the young man got his GED and made amends with his family.
Phil says that the feeling of helping someone with their education was a principal force with him becoming a teacher when his commitment in the Navy was over.
His first teaching job was at a Catholic school in Los Angeles. Although Phil's degree was in history, the school needed a math teacher, and thus began a long career in mathematics. Phil appreciates the exactness of math and said the problem with history in school is that it contains too many names and dates without enough details.
Later Bertoni would further his education in mathematics at the University of Oklahoma at Norman.
Bertoni continued his career in California and went to work in the Anaheim school district, where he taught math courses to junior high and high school students.
After 38 years of teaching in California, Bertoni says his wife, Gini, and he decided to leave the smog and hustle and bustle of the West Coast and return to the smaller, more tranquil community Phil had grown up in.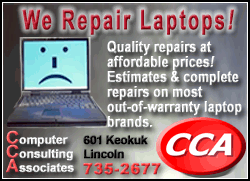 Getting back home after a career in teaching wasn't a retirement plan, at least not for Phil. He immediately became immersed in the community and quickly became a volunteer for most everything going on in his hometown.
Bertoni became a Rotarian shortly after moving back. The Mount Pulaski Rotary is a small club, and he became secretary-treasurer for a few years and then president in 2006. He has served continuously since, and his current term runs through July 2011.
Doug Johnson, owner of Johnson True Value Hardware, noted, "Phil has been a top seller and motivator for our annual citrus sales drive every year since becoming a Rotarian and always volunteers for state fair tram shifts for Rotary as well."
Phil also has taken over the helm at the Mount Pulaski American Legion and is currently the commander.
Former Personality of the Week Wally Kautz says that Phil is an involved member. Not only did he feel Bertoni was interested in the Legion and veterans, Wally added, "Phil is extremely active in everything going on in Mount Pulaski." Kautz said the whole town is involved in next year's 175th anniversary, and Phil is right there doing whatever he can to promote the event and help it be something worth remembering for the ages.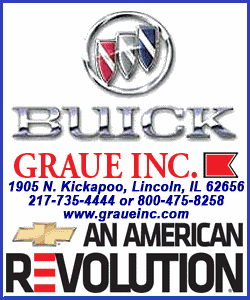 Indeed, Bertoni might have taught math, but his love of history, especially local history, has him enthralled and motivated.
"This thing has me by the throat," he said. "The city of Lincoln, named after a great president before he was famous; his ties and visits to Mount Pulaski. This is amazing history," he said with animation.
Indeed, Lincoln historian Paul Beaver is preparing a new book about Lincoln in Logan County that Beaver says will be the first such volume since Stringer's. Beaver is getting computer help from Phil.
Beaver said, "I'm not knowledgeable about all that computer setup, but Phil is, and he has offered to help prepare the manuscript."
The extent of Bertoni's interest and activity in his hometown is extensive to say the least. Active in veterans' affairs and community functions, Phil has been the unofficial press agent for community functions, making sure pictures and stories about Mount Pulaski are sent to local media.
Besides commander of American Legion Post 447, he is quartermaster at Veterans of Foreign Wars Post 777.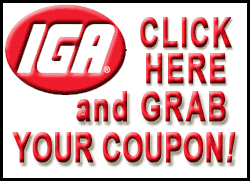 He is active in his church, St. Thomas Aquinas, and is a eucharistic minister to Vonderlieth Living Center.
He performs monthly docent duties at the Mount Pulaski Courthouse as well as monthly duties at the Mount Pulaski Historical Society Museum and Genealogical Research Center.
Bertoni also has been president of the Mount Pulaski Looking for Lincoln committee the past five years and was a co-writer of the popular "Cast Iron Tombstone Trial" re-enactments at the Mount Pulaski Courthouse.
If that wasn't enough, Bertoni created and maintains the Mount Pulaski community website.
Suffice it to say, any way you add this up, this mathematician turned champion of local history and community, Phil Bertoni, deserves our nomination as the Lincoln Daily News Personality of the Week.
[By MIKE FAK]