Review by
Richard Sumrall
"When we learn to treat the planet and all of its sacred elements with reverence and respect, the Earth will be healthier and so will we."
In his new book, "Dodging the Toxic Bullet," environmental lawyer and Trudeau scholar David R. Boyd gives a compelling explanation of the health risks we face in the natural and man-made world. Writing from the painful experiences he has faced during the loss of family members to unexpected illnesses, Boyd questions whether these events were random or "part of an invisible epidemic -- the onslaught of disease and illness caused by the environmental hazards that are everywhere in today's world."
Boyd's investigation identifies the many substances in our physical world and how we can protect ourselves from their toxic effects. These harmful effects can be found in the outdoor and indoor air we breathe, the food and water we consume, the material things we buy and use, and the physical hazards we face in our daily lives.
The indoor air we breathe
The pollutants that contribute to the poor quality of outdoor air are documented; particle pollution, sulfurs, oxides and carbon monoxides are some notable culprits.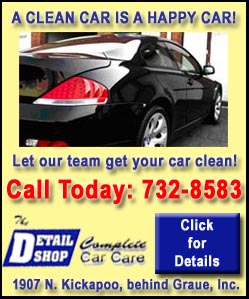 But what about our indoor air? The U.S. Environmental Protection Agency ranks indoor air pollution as one of the top five environmental threats to health. Because we spend most of our time indoors, this artificially created environment can host numerous toxic substances. Among the most lethal are tobacco smoke, radon, volatile organic compounds, combustion byproducts, biological contaminants and asbestos.
Volatile organic compounds, or VOCs, are gases emitted by products such as paints, varnishes, preservatives, cleaning supplies, sprays, fresheners and equipment. Simple solutions include avoiding products containing VOCs, following all directions when using VOC-laced products and increasing the supply of fresh air in your living space.
The things we buy and use
Comedian George Carlin once quipped: "The answer to the age-old question 'Why are we here?' Plastic."
There is probably no greater source for exposure to hazardous materials in our homes than through the manufactured products we buy and use. One danger is the public's mistaken belief that anything you purchase has been tested for safety by the government. In fact, Boyd argues that "the degree of regulatory oversight of chemicals and consumer products around the world is nowhere near sufficient to ensure that people's health is protected."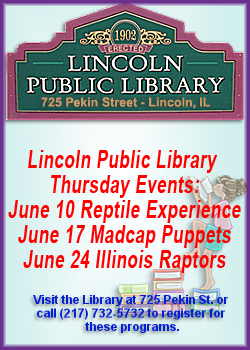 These threats usually come in two forms: consumer products and hazardous substances. Toxic ingredients can be found in everyday products like pesticides, cosmetics, personal care products and nanotechnology products, such as nanoparticles in sunscreen and toothpaste. Manufactured hazardous substances include lead, mercury, PCVs, phthalates in plastic softeners and fragrance enhancers, bisphenol A in plastics and sealants, and flame-retardant chemicals known as PBDEs.
What is the best advice for parents trying to reduce their children's exposure to these substances?
Boyd recommends that you "green" your home by removing unnecessary products and using safer alternatives; safely store all substances; check your children's toys for product recalls; be wary of brightly colored plastic toys not manufactured in the U.S.; buy local, since some foreign standards are low or nonexistent; limit children's contact with certain lotions, soaps or powders; and avoid any chemicals that can pose a threat during pregnancy.
Advocate for a healthy environment
Boyd acknowledges, "Millions of people lack the time, knowledge and resources required to protect themselves from avoidable environmental risks."
What can citizens do to stand up for a safer environment?
Speak up. -- Convey your concerns to your elected officials and the business community. Cast your ballot. -- Voting is the way that citizens can exert the greatest influence on government policy.

Harness the power of your money. -- Shop with companies that practice corporate social responsibility; stop purchasing products with harmful ingredients.

Multiply your impact. -- Join organizations dedicated to a cleaner, greener world. The American Heart Association and Healthy Child, Healthy World are good examples.

Boycott the bad actors. -- If you believe that a corporation or industry demonstrates a callous disregard for public health, refrain from using their goods and services.

Require substitutes. -- Demand that harmful chemicals be replaced in consumer products (for example, the switch from leaded to unleaded gasoline).
"Dodging the Toxic Bullet" is a sobering indictment of the dangerous chemical substances found in our everyday environment. This book is recommended to anyone seeking current information on improving the condition of their natural and artificial environment and how to make better decisions on the use of consumer products.
[Text from file received from Richard Sumrall, Lincoln Public Library District]