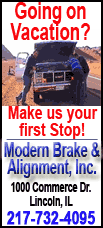 "Regardless of your position about the legislation in general, we think you will agree with us that this special carve-out is undemocratic and dangerous," Nan Aron, president of the Alliance for Justice, wrote Tuesday to the leaders of more than 100 member-organizations. She sought signatures on a letter to House Speaker Nancy Pelosi expressing "profound disappointment and anger about the special treatment provided to those least in need of special treatment."
If anything, the president of the Brady Center to Prevent Handgun Violence was even more barbed about the concession given to the organization that arguably does more than any other to thwart his own group.
The special treatment for the NRA "is exactly why Americans are so turned off by politics and cynical about Congress," Paul Helmke said in a telephone interview. "It makes no sense at all when you say you're concerned about the role that money plays in politics."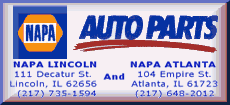 The League of Conservation Voters also opposes the measure, according to a spokeswoman. Aron said the Sierra Club does as well, although officials for that organization could not be reached.
The developments left the fate of the legislation in doubt, according to Democratic aides who said the leadership likely would decide on Wednesday whether to go ahead with earlier plans to seek a vote by the end of the week.
The bill calls for new disclosure requirements to accompany campaign advertising by outside groups, which can now spend millions of dollars in often rough-and-tumble political activity without publicly identifying their donors. Democrats agreed Monday to exempt the NRA from its provisions after concluding the gun owners' group had enough allies in the House to bring down the measure.
The NRA issued a statement saying it would neither support nor oppose the measure as long as the exemption was a part of it -- effectively a statement of acquiescence in the bill's passage.