And then the Lakers shoved everything back in its boxes and sent all the Celtics in sight back to their hotels for two more days.
With an emphatic, historic blowout win in Game 6 Tuesday night, Los Angeles earned the right to host the grand finale to both the NBA season and this scintillating chapter in the league's most glamorous rivalry.
Kobe Bryant scored 26 points, Pau Gasol added 17 points and 13 rebounds, and the Lakers held Boston to the second lowest-scoring performance in NBA finals history in an 89-67 victory, setting up a winner-take-all Game 7 on Thursday.
Faced with elimination for the first time in this postseason, the defending champion Lakers didn't flinch. Just look at Bryant, who still hasn't cracked a smile during the quest for his fifth title -- the same number as Magic Johnson, and one behind Michael Jordan.
"We're used to being in must-win situations," Bryant said. "The way we look at it, (Game 7) is just a game we've got to win. ... I don't mean to be a buzzkill. I know what's at stake, but I'm not tripping."
He left that to the Celtics, who fell all over themselves after falling behind by 22 points in the first half. Boston memorably eliminated the Lakers in the sixth game of the 2008 finals with a 39-point blowout -- but this time around, the Celtics lost their series lead and their starting center in one disastrous Game 6.
"We didn't get in any rhythm early, and it affects our chemistry," said Ray Allen, who scored 19 points. "We each tried to make the home run play early. As a starting unit, we take responsibility. We have to do a better job next game."
Ron Artest added 15 points for the Lakers, who got their backs off the wall with a dazzling first half and a strong finish built around defense that held Boston to 33 percent shooting. Only Utah's infamous 54-point performance against Chicago in 1998 was worse.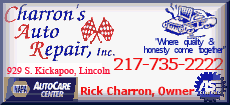 Bryant grabbed 11 rebounds, and Gasol led the Lakers with nine assists in a remarkable bounce-back game for Los Angeles, which dominated from the opening minutes by vacuuming up rebounds -- 13 more than Boston -- and playing relentless defense.
"I was very happy," Bryant said after the defending champions stretched the finals to the limit for the first time since 2005. "We did a great job defensively. We kept them out of the middle, kept them out of the paint, did a good job on the boards. It was a solid effort by us."
These rivals have played a Game 7 four times in their 11 previous finals meetings, with Boston winning all four. But it hasn't happened since 1984 -- and it hasn't happened to Bryant, who looks determined to stake a spot among the NBA's highest circle of greats.
But while Bryant was a one-man band for much of the Lakers' three-game stay in Boston, Los Angeles was a symphony in Game 6. Gasol was a constant low-post presence and playmaker after disappearing for long stretches of the series, while Artest harnessed his wildly inconsistent jumper and hit three 3-pointers.
"We want to carry everything we did tonight to (Game 7), and then I think we'll be in a very good place to win," Gasol said. "When you bring the intensity we did tonight, good things are going to happen."
With first lady Michelle Obama watching from a luxury box, the Lakers were on their best behavior -- and the Celtics responded terribly to the chance to clinch a title.