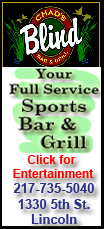 The two-time All Pro defensive tackle released a statement late Tuesday through Comcast SportsNet affirming his discontent with the team's new defensive scheme and declaring that he will "continue to work individually to prepare for training camp and the start of the 2010 season."
He will likely be fined for not showing up.
Haynesworth is unhappy that the Redskins are switching to a 3-4 defensive scheme under new coach Mike Shanahan and new defensive coordinator Jim Haslett. Haynesworth is best suited as a nose tackle in a 3-4, which he feels would restrict his freedom to make the kinds of plays that made him a defensive force for seven seasons with the Tennessee Titans.
Haynesworth left the Titans as a free agent last year and signed a seven-year, $100 million contract that includes $41 million in guaranteed money to join the Redskins. He quickly turned out to be a disappointment. Frequently injured, his fitness and attitude were subject to doubt. He finished with only four sacks and questioned the team's leadership as the Redskins spiraled in a 4-12 season under coach Jim Zorn.
New leadership has come, but it's not to Haynesworth's taste. He rankled Shanahan by staying away from the team's voluntary offseason conditioning program, saying he felt the need to work with his own trainer to regain the power and strength he had in previous seasons.
But team and player have a bigger split over the switch to a 3-4. Haynesworth stood out as the only player to boycott the first two minicamps -- both voluntary -- while hoping the Redskins would trade him. Shanahan firmly said a trade wasn't going to happen.
Haynesworth still wants a trade, preferably before training camp begins late next month. He made it clear in his statement that the current Redskins defensive scheme is not what he signed up for, even though he had to know that changes in defense would be likely over the course of a seven-year contract.