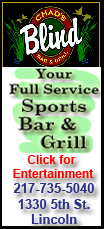 Winning a big one may have spruced up the 30-year-old South Carolinian's resume, but it didn't much change his outlook, or the amount of attention he gets.
"Life got a little busier, phone rang a little bit more," Glover said. "I signed a few more autographs, but nothing too crazy. And that's probably the way I would want it and would like it to stay."
Glover hadn't finished among the top 20 in money winners before his signature victory last year. The win erased some of the issues that follow most young journeymen -- keeping the tour card, getting invited to majors -- but it did nothing to put him in the company of Mickelson, Tiger Woods, Adam Scott or any of the other PGA Tour players who double as sports celebrities.
Not that Glover is looking for that.
"I've always tried to focus on working on my weaknesses and getting better," he said. "And I didn't see a point in changing me or my golf swing or anything like that."
The Glover win was part of a strange 2009 at the majors -- a year where the runners-up, in many ways, made bigger news than the winners.
-Y.E. Yang stood toe to toe with Woods at the PGA Championship and became the first player to beat Woods after he had led entering the final round of a major.
-Stewart Cink broke the heart of 59-year-old Tom Watson and golf fans everywhere at the British.
-Angel Cabrera beat out Chad Campbell and 48-year-old fan favorite Kenny Perry at the Masters.
-Glover was steady over five days of rain and muck at Bethpage and beat out Mickelson and David Duval, the former world No. 1 who came in ranked 882nd and, like Mickelson, held a share of the lead on the back nine.
It marked Glover's second career victory, and though he hasn't won since, he did finish third at The Players Championship last month, yet another sign that he can no longer be ignored.
He opened last year at Bethpage with a double-bogey. He knew the only way to recover at a U.S. Open, "the toughest test in golf," was to stay patient, which he did -- all the way through his 3-over 73 in the final round that was good enough to seal the win. Anticlimactic? Maybe. But for Glover, it was a sign of how far he'd come.
"Had that been two or three years ago, I don't think I would have even recovered and made the cut," he said of his double-bogey start. "But that was from working between the ears a little bit, and just realizing that it had to be that way to succeed."
The game plan will almost certainly have to be the same this year.
The tournament is being held at Pebble Beach, but this is hardly the same course that hosts an annual PGA Tour stop -- the famous AT&T National Pro-Am -- every February.
The rough is growing, the greens are drying out. The wind off the Pacific blew during practice rounds Tuesday, foreshadowing the threat of a speedy, greenish-brown course where club selection will be difficult. Players could need anything from a 6-iron to a sand wedge at the famous, downhill, 109-yard, par-3 seventh.