Those sort of moments have become far too rare for a player who once dominated the Atlanta Braves' lineup.
He believes it might be time to walk away.
Struggling through another disappointing season, the third baseman met with team officials Tuesday to discuss his future and told The Associated Press he's considering retirement.
"It's obvious that it's something I've been thinking about," Jones said after arriving at Turner Field in his blue pickup truck for a game against the Tampa Bay Rays. "I need to go through the proper channels. Once those have all been taken care of, everybody's questions will be answered."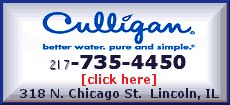 Jones declined to comment directly on whether he'll retire at the end of the season, but he sure sounded as though he's made up his mind and merely needs to work out a settlement with the team over the $28 million in guaranteed money he's owed for the 2011 and 2012 seasons.
Then again, his performance against the Rays -- even for only one night -- surely made him wonder if he can hang around a little longer.
Batting in his usual third spot in the order, Jones led off the third inning with a double to the gap in right-center and came around to score. Then in the eighth, with the Rays comfortably ahead, he sent a 3-2 pitch from Lance Cormier into the center-field seats for just his fourth homer of the season.
Jones dodged reporters at his locker after the 10-4 loss, but spoke briefly with the AP outside the clubhouse, accompanied by his parents.
"Home runs always make you feel better," he said.
Larry Jones is not convinced that his 38-year-old son, who won the NL MVP award in 1999 and led the league in hitting just two years ago, has definitely decided to retire.
"I think a lot of it has to do with how things go the next three months," the elder Jones said. "If he gets hot and he's hitting the ball well, it's going to be hard to walk away."
But Jones' parents said they'll support whatever decision he makes.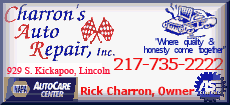 "He's pretty down in the dumps about things right now," Larry Jones said. "He talked to me about it three or four months ago, and I told, 'Don't make a decision based on how you feel right now. Give it a chance.' But I'm running out of times I can say, 'Give it a chance.'"
Added Lynne Jones, "He's earned the right to do what he wants to do."
Before the game, the third baseman met with team president John Schuerholz, general manager Frank Wren and manager Bobby Cox. Jones told the AP he planned to discuss some "red tape issues" that need to be addressed before he can make anything official. Asked if those involved a resolution of his contract, he replied, "That would be fair to say."
Jones struggled last season and indicated that another difficult year would likely lead him to consider retirement, even if it meant walking away from a huge amount of money.
This season has been even tougher for Jones, though the Braves are leading the NL East. He's battled injuries and is hitting just .233 with four homers and 23 RBIs.
The Braves have gotten more production at third base out of utility infielders Omar Infante (.314, one homer, 16 RBIs) and Brooks Conrad (.275, three homers, 12 RBIs), which has made Jones' troubles stand out even more.