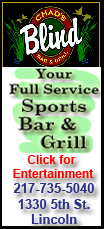 Davis drove in two runs. Kouzmanoff extended his career-high hitting streak to 15. And the Athletics rebounded from a three-game sweep at San Francisco, taking this one after a 1-hour, 41-minute delay at the start.
They had plenty of help from the Cubs.
Three-time Gold Glove first baseman Derrek Lee committed back-to-back errors in a four-run fourth and right fielder Tyler Colvin added two more in a three-run seventh that broke open the game, making it 8-4.
Trevor Cahill (6-2) got the win despite allowing four runs and six hits over 5 2-3 innings, improving to 5-0 in his last six starts. He left after an RBI double to Chad Tracy that made it 5-3, and Jerry Blevins then gave up a run-scoring single to Koyie Hill that pulled the Cubs within one.
The Athletics regained control against Jeff Stevens in the seventh, although Colvin didn't help matters.
He let a single by Kevin Kouzmanoff get past him, putting runners on second and third with none out before Jack Cust walked to load the bases. Mark Ellis grounded into a double play, forcing the runner at the plate, but the Athletics got some more big breaks to pad their lead.
Stevens threw a wild pitch, allowing Kouzmanoff to score. Then, Pennington drove in Cust on a triple to deep right and scored when Colvin overthrew the cutoff man to make it 8-4.
Lee's errors in the fourth didn't help a shaky Carlos Zambrano (2-5), who gave up five runs -- two earned -- in six innings.
The Athletics already had a run in on Mark Ellis' bases-loaded single in the fourth when Lee had his lapses. With one out, Lee came in on Trevor Cahill's roller and booted the ball, allowing Cust to score from third, and things were about to get worse. Lee dropped the throw after shortstop Starlin Castro fielded Davis' chopper toward the middle, as Ellis and Pennington scored to make it 4-0.