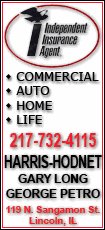 Pujols is 6 for 10 with five RBIs in three games, snapping a 1 for 18 skid that dropped him below .300. He's a career .352 hitter in interleague play, best in the majors.
Suppan, signed this week after being cut by Milwaukee, worked hard to get through four innings in his first start for St. Louis since Game 4 of the 2006 World Series. It was his first start since early April and, after working out of a bases-loaded jam in the first, he allowed only one run.
Suppan, who was 0-2 with a 7.84 ERA with the Brewers, also doubled and scored in a three-run fourth.
Colby Rasmus homered for the second straight day, hitting a go-ahead, two-run shot in the fourth.
Ichiro Suzuki had an infield hit to extend his interleague hitting streak to 19 games and Milton Bradley homered for the Mariners, who have lost seven of eight. Half of Bradley's six homers have come in the last five games, and he also walked twice.
Bradley's leadoff homer in the fourth was the only damage off Suppan. The MVP of the 2006 NL championship series struck out four, all of them in a row starting with pitcher Ryan Rowland-Smith (0-6) in the second.
The Mariners also loaded the bases in the fifth against Blake Hawksworth (1-3) and came up empty. Ryan Franklin allowed a homer to pinch-hitter Ryan Langerhans in the ninth before getting his 12th save in 13 chances.
Rowland-Smith also lasted only four innings and gave up three runs, all in the fourth. David Freese doubled ahead of Rasmus' 13th homer and Suppan doubled with two outs and scored on a single by ninth-place hitter Brendan Ryan.