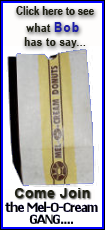 Ramon Castro doubled in a run while reaching base four consecutive times and the White Sox put aside the recent feud between general manager Kenny Williams and manager Ozzie Guillen to win their fifth in six games.
Williams is making his first road trip of the season, and Guillen said the two -- who often disagree over personnel matters and other issues -- had a constructive talk during the flight to Pittsburgh.
The Pirates, losers of 10 of 11 and 15 of 18, have enough problems of their own while stuck in their longest losing streak since they also dropped nine straight from Aug. 28-Sept. 5.
Andrew McCutchen matched his career high with three stolen bases while getting three hits and a walk for Pittsburgh. Ahead 5-4, Chicago was so preoccupied with McCutchen after he singled in the seventh, reliever Matt Thornton made 14 pickoff throws to first in a span of two batters to try to prevent him from stealing second -- which McCutchen eventually did.
Lincoln (0-1) followed up a 7-5 Pirates loss to Washington in his major league debut on Wednesday by again allowing five runs in six innings. The Pirates' top pick in 2006 twice walked the leadoff batter, with the runner scoring each time, while walking three overall, hitting two batters and allowing six hits.
White Sox starter Freddy Garcia (7-3) was only slightly more effective -- he gave up eight hits and four runs in 5 2-3 innings -- but won his fourth in a run when Beckham singled in the go-ahead run in the sixth.