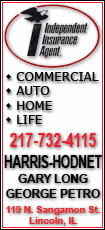 "It's internal human heat! Other nations, they don't have the internal human heat we get from being with one another," she said, raising her voice above the horns, whistles, music and mayhem created by 10,000 people cheering Brazil as it defeated North Korea 2-1 on Tuesday.
"You see it in our team. They feed off one another, they need one another, and they play beautifully because of it," said Cassares, 52, pointing to the throng around her.
Actually, Brazilians aren't the only ones feeling the heat.
World Cup fever has gripped the planet, and fans in each nation are celebrating the event in unique ways: Iraqis are once again gathering in groups to watch, relieved that violence has subsided since the last tournament in 2006. Fans in Somalia risk bans by Islamic extremists just for tuning in. Even North Koreans -- normally shut off from the rest of the world -- saw their team play, albeit a few hours after the game was over.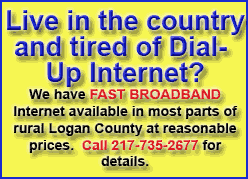 Brazil -- the global superpower of the Jogo Bonito, or "the beautiful game" as the sport is known around the world -- will host the next World Cup, in 2014.
But the country is focused on winning this year's contest, and Brazilians are filled with anxiety about their team's chances.
Yet they also have the perfect antidote to those worries.
"It's a gigantic party! It's bigger than Carnival! It's football and Carnival combined!" exclaimed 26-year-old Rodrigo Nobre, his Brazil shirt and shorts covered in sand. "It's a time for coming together, forgetting our worries and cheering on our national team!"
With that, he turned back to the video screen on the beach and gave an agonized scream as an early offensive attack by Brazil yielded no goal.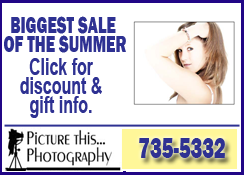 ___
There is no beach party in Somalia.
Islamic fundamentalists who control stretches of the African nation have banned watching the World Cup.
"We don't want our people to be preoccupied with seminude, crazy men jumping up and down who are chasing an inflated object," said Sheik Mohamed Osman Arus, head of operations for the Hizbul Islam insurgent group.
"We don't want them to waste their precious time and resources on un-Islamic matches, especially during prayer time," he said.
Hizbul Islam, just like its ally, the al-Qaida-linked al-Shabab group, has imposed a strict version of Islam in areas under its control in southern and central Somalia.
Arus said that his group, contrary to earlier reports, is not arresting people for watching the World Cup or taking any other action against them beyond chasing them away from TVs.
He said militiamen chased dozens of fans from a video hall in the western town of Afgoye, where men and women mingled Saturday to watch the Argentina-Nigeria match in the first World Cup tournament held on African soil.
In Somalia's capital, Mogadishu, fans have been forced to relocate temporarily to the slice of the city under government control, where they can cheer without fear.
___
Perhaps no country has gone through more change since the last World Cup than Iraq, where in 2006 the tournament played out as the nation was gripped by intense sectarian bloodshed.
Not so this year.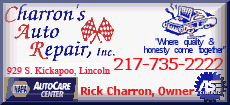 About 50 men sprawled on plastic chairs, smoked water pipes and sipped tea as they watched Brazil play North Korea on an overhead TV at a central Baghdad cafe.
Private generators worked overtime to make up for frequent power outages and to keep the TV and electric fans running as the nighttime temperature soared above 90 (32 Celsius).
Only one glitch: an interrupted satellite signal forced everyone to miss the first 10 minutes of the game.
"We sat with our heads in our hands until they fixed it," said Ali Hatem, 24, with a laugh. "But it's worth it. This place is better than sitting at home where there isn't any electricity."
Cafe owner Ahmad Nouri scooped ice cream and ordered waiters to work faster as the sound of cheers mingled with that of dominoes slapping against tables.
"It makes me so happy to see people feel comfortable and enjoy the game," Nouri said. "We were deprived of this luxury during the last World Cup."
Four years ago, Iraq was ridden with sectarian warfare and people largely avoided public venues, fearing bombs or ambushes.
Lighting up a cigarette, Emad al-Zubaidi, 54, said, "People can breathe and see what's out there now."
Violence has dropped sharply, although Iraqi security forces stood guard near the cafe, evidence of the continued danger.
"Don't worry!" Hatem said. "One day Iraq will be in the World Cup, and we will even host it!"
___
North Korean fans got the chance to see their team in the World Cup for the first time in 44 years -- but had to wait almost a day after the game was played.
The Tuesday afternoon starting time in South Africa translated to 3:30 a.m. Wednesday in Pyongyang. So the state-controlled TV station -- the only one in the nation -- delayed the broadcast of the game with Brazil until a more popular time slot Wednesday night.
Two announcers provided mostly dry and matter-of-fact commentary. But there were hints of excitement in their voices when North Korea scored in the second half, leading them to note their team was playing "on equal terms" with mighty Brazil. A group of diners watching in a Pyongyang restaurant cheered and applauded Ji Yun Nam's goal.
On the Korean peninsula, divided since the 1950-53 Korean War, the sport is doing its part to unite the North and the South: it is the first time teams from both nations are playing in the same World Cup.