"I've said the whole season, (if) you don't win a championship, it's a failure," said Bryant, who hopes to have his hand full with a fifth championship ring. "It's as simple as that."
Nine months of preparation and eight weeks of postseason play for the NBA's two most decorated franchises will culminate in one pressure-packed game at Staples Center. Such showdowns once occurred regularly in the finals, including four previous trips to Game 7 for these teams, but this is the finals' first Game 7 since 2005 and just the third in 22 years.
It's a dream scenario for kids playing hoops in their driveway. It's a crucible of history both for Bryant's Lakers and the Celtics' veteran core. It's also simply an incredibly cool experience, according to the players who are mentally able to savor it.
"I just love the pressure," said Paul Pierce, who leads the Celtics with 18 points per game. "I love the fact that I get to play against the Los Angeles Lakers in a Game 7 on the road. I love the fact that if I don't win multiple championships that I probably won't be mentioned amongst the other guys in Celtic history that have done it before. That type of stuff motivates me. That's what the challenge is for me, every time I put on this Celtic uniform."
The rivalry's history intermingles with the drama in Game 7. The defending champion Lakers are going for their 16th banner, while Boston is playing for its unprecedented 18th title in the NBA's two most successful franchises' second finals meeting in three years.
Exactly two years to the day after the Celtics ended the 2008 finals with perhaps the most frustrating loss of Bryant's career, he has the ultimate chance to make things right.
"(When) I look back, years from now, or even when I was a kid, (if) you'd talk about being in this situation, I'd be really excited," said Bryant, the series' leading scorer with 29.5 points per game. "But when I'm in the moment right now, I've got to play. I've got to focus on that. I can't focus on the hype about it."
Although Boston has the rivalry's Game 7 history on its side, the Celtics also have plenty stacked against them after an embarrassing 89-67 loss in Game 6 Tuesday night.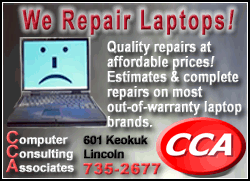 Boston won't have starting center Kendrick Perkins, who sprained multiple ligaments in his right knee in the first quarter. The Celtics' starting five has never lost a playoff series, but that five must change for Game 7.
Although Perkins is a role player next to Boston's Big Three and point guard Rajon Rondo, the Celtics must hope veteran Rasheed Wallace and youngster Glen Davis can make up for Perkins' inside defense and rebounding.
No visiting team has won an NBA championship in Game 7 since the Washington Bullets did it in 1978, yet the Celtics are a whole lot more worried about the Lakers than the Hollywood crowd.
"It's all-out," Boston's Kevin Garnett said. "It's for the marbles, it's for everything, all-out. You save nothing. You leave nothing."