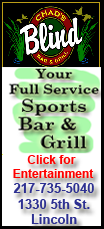 Beautiful days like these can be rough on golfers, and can prompt statements like these from the leaders at the USGA: "This golf course will not get away from us."
That USGA secretary Tom O'Toole felt the need to make that point Wednesday may have been the best sign of where things were on the eve of the U.S. Open. One of America's most beautiful, memorable and, yes, occasionally devilish golf courses was teetering on the edge between challenging and something more difficult.
The forecast for the first round Thursday was more of the same: Mostly sunny, high around 60, northwest wind at around 11 mph.
"I think it's the best U.S. Open setup that I've seen," said Phil Mickelson, searching for the second leg of the 2010 Grand Slam and his first national championship. "I think the one area of concern I have is the greens. They're so small and they're so firm that, given that there's not any forecast for rain, I'm certainly concerned that we could have 14 potential seventh holes at Shinnecock if we're not careful."
Shinnecock, as golf fans remember, was a low point for the USGA. The tiny, tilted seventh green got so baked out in the final round of the 2004 Open that course workers had to water it between groups. At Pebble, they watered liberally Tuesday night and planned on more on the eve of the tournament.
This is not the way the USGA usually likes to do things in the days leading up to its biggest event, but a debacle at Pebble Beach is not in anyone's best interest.
"Fog will be the players' friend," said Roger Maltbie, a Pebble regular who now works for NBC Sports. "If we get sunny conditions with a bit of breeze, this will be a great championship. And I'd be very surprised if anyone breaks par."
No crime there. The USGA prides itself on identifying its champion by putting him through the most thorough examination of the game he'll see anywhere. But there is fair and there is unfair, and almost surely, there will be reaction on both sides once first round is over.
"If the cloud cover passes and we get sunshine like we did today, then you're going to have to work out exactly the number you're going to want left and work out how far you've got to pitch it to finish with 40 yards of roll," Ian Poulter said, describing something that sounds more like a British Open than a U.S. Open.
In an era in which courses have been lengthened, strengthened and Tiger-proofed to defend against technology and stronger, better players, the course that gave up a record 12-under-par to Woods in 2000 has undergone more subtle changes for the 2010 Open.
It has only been lengthened by 194 yards, the rough has only been grown to 3-4 inches in some places, and on most holes, the entries to the greens have been generously mowed to allow players to bump and run the ball onto the putting surface.
The tradeoff: On the edges of the seaside holes, fairways have been cropped so closely, they fall with no buffer, straight into the hazards, which in this case means the Pacific Ocean. New bunkers have been built, or brought back into play, and the greens -- well, they are about as small as you'll find in tournament golf.