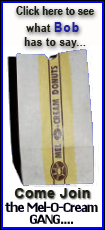 It was a wild Wednesday at the World Cup.
Spain's 1-0 loss to Switzerland ended a 12-match winning streak for the European Champions, who have fallen only twice in 50 games, both of them in South Africa. The United States beat the Spaniards 2-0 in the Confederations Cup a year ago.
Diego Forlan scored twice, the first multigoal game by a player this year, and Uruguay defeated South Africa 3-0. Bafana Bafana must be France in its last first-round game or it will become the first host country not to advance in a World Cup.
Chile earned its first victory in a World Cup in exactly 48 years by beating Honduras 1-0.
Gelson Fernandes gave Switzerland the Group H win after running through the Spanish defense and shooting in a loose ball after a scramble in front of the net that left goalkeeper Iker Casillas chasing from behind.
"To be fair, I'm not used to scoring goals, so I was a bit surprised," Fernandes said. "It was a bit of luck."
Probably was, considering Spain had 24 shots and the Swiss managed eight.
"Today wasn't our day," Spain coach Vicente del Bosque said. "We have two games ahead of us. We have to find a way to win them."
Spain dominated possession and created attack after attack in Durban, but the stifling Swiss defense manage to withstand it all and record Switzerland's first win over the Spaniards.
The closest Spain came to scoring was in the 72nd minute when Xabi Alonso's hit the cross bar.
Switzerland was knocked out of the last World Cup on penalties by Ukraine in the round of 16 without conceding a goal in the tournament. The Swiss have now gone 490 minutes without conceding a World Cup goal.
High-scoring Forlan, who helped Atletico Madrid win the Europa League, connected on a deflected 25-yard shot in the 24th minute and converted a penalty kick in the 80th to give Uruguay its first World Cup victory since a group game at the 1990 competition.
"Obviously, as a forward I like to score goals, but the important thing is to win," Forlan said. "The team is good. We also played well against France. We're very solid."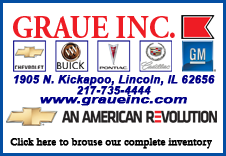 Alvaro Pereira added the third score in injury time.
"We are convinced that we can win the World Cup," coach Oscar Tabarez said. "We don't have a lot of room to maneuver. We have to play very well each time. Winning this victory over the home team, the national squad, with all the fans behind them, this was not easy."
Uruguay has four points from two games in Group A, while South Africa has one and needs to beat France on Tuesday to have any chance to stay in the competition.
South Africa goalkeeper Itumeleng Khune was sent off by referee Massimo Busacca for giving away the penalty.
South Africa coach Carlos Alberto Parreira called Busacca "the worst referee in this competition so far."
"I hope I don't see his face in any game anymore," he said.
Jean Beausejour tapped in the lone goal in Nelspruit in the 34th minute to give Chile a World Cup win for the first time since June 16, 1962, when it hosted the tournament and beat Yugoslavia 1-0 for third place.