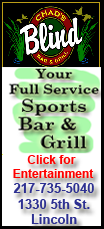 Alfonso Soriano and Starlin Castro had two RBIs each for the Cubs, who won for just the seventh time in their last 19 games.
Dempster (5-5) gave up eight hits and two runs, striking out seven in 6 2-3 innings.
A's starter Gio Gonzalez (6-5) surrendered eight hits and a season-high six runs in five innings.
Lee, in a 1-for-13 slump, led off the bottom of the second by lining his eighth homer of the season into the left-field bleachers, tying it at 1. Soriano walked one out later and moved to third on Geovany Soto's liner to center that was scored a double when Ryan Sweeney fell down fielding it. Castro followed with an RBI single to left and Soto was thrown out at the plate trying to score from second on a strong throw from Conor Jackson.
Castro hit a bases-loaded sacrifice fly to make it 3-1 in the fourth. It followed singles by Lee and Xavier Nady, a sacrifice bunt by Soriano -- his first ever for the Cubs -- and an intentional walk to Soto.
Nady had a two-out RBI single, a hard smash that went past third baseman Kevin Kouzmanoff and made it 4-1 in the fifth, and Soriano followed with a two-run double down the right-field line.
The A's got a run in the first when Jackson, was acquired Tuesday from Arizona, and Daric Barton opened with back-to-back singles and Sweeney delivered a sacrifice fly. But with two runners still on, Dempster escaped the big inning by getting Kurt Suzuki to hit into a 1-4-3 double play.
Dempster, who had a baserunner in each of the first five innings, was backed by three nice defensive plays from third baseman Jeff Baker, one night after Chicago committed four errors in the series opener.
Barton had an RBI grounder in the seventh when Lee, who had two errors Tuesday night, made a nice stop to keep the ball from getting through for a single.