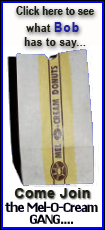 The Pirates ran their losing streak to 10 in the major league debut of Alvarez, their top power prospect since Barry Bonds.
The rookie contributed one of the Pirates' four ninth-inning errors, mishandling a throw at third base.
It was only the 15th game in club history with as many as six errors. The Pirates' record is seven, which occurred four times, according to STATS LLC.
Danks gave up four hits in eight innings and Carlos Quentin drove in two runs with a single and double as the White Sox won their sixth in seven games.
The Pirates, meanwhile, have their third double-digit losing streak by the Pirates in 42 years. The 2006 Pirates lost 13 in a row under manager Jim Tracy and manager John Russell's first team in 2008 dropped 10 in a row.
The Pirates got a homer from a recently recalled rookie, only it was by Jose Tabata in the eighth rather than Alvarez, who was called up earlier in the day. Tabata's first major league homer came in his sixth game.
Before Chicago's road trip began, general manager Kenny Williams stressed the importance of winning both interleague series this week, against NL tailenders Pittsburgh and Washington. They're assured of taking the three-game Pirates series after winning the first two games.
Alverez, the No. 2 pick in the June 2008 draft, impressed the White Sox by hitting several long home runs during batting practice, causing several players to interrupt their pregame stretch and let out some audible "o-o-o-hs" during one deep drive. Once the game started, Danks (6-5) kept Alvarez in the park.
Danks struck Alvarez swinging on a high fastball in the second, then worked carefully before walking him in the fifth. Alvarez then scored on Lastings Milledge's double. The left-handed hitting Alvarez got around on a pitch by the left-handed Danks in the seventh, driving it to the warning track in left before Juan Pierre ran it down.