A barrage of bullets tore into Ronnie Lee Gardner's chest where a target was pinned over his heart. Two minutes later an ashen Gardner, blood pooling in his dark blue jumpsuit, was pronounced dead at 12:17 a.m.
He was the third man to die by firing squad since the U.S. Supreme Court reinstated capital punishment in 1976.
Unlike Gary Gilmore, who famously uttered the last words "Let's do it" on Jan. 17, 1977, Gardner could muster few words before a black hood was fastened over his head. Asked if he had anything to say during the two minutes afforded him, Gardner said simply, "I do not, no."
The five executioners, certified police officers who volunteered for the task and remain anonymous, stood about 25 feet away, behind a wall cut with a gunport, and were armed with matching .30-caliber Winchester rifles. One was loaded with a blank so no one knows who fired the fatal shot. Sandbags stacked behind Gardner's chair kept the bullets from ricocheting around the cinderblock room.
Utah Department of Corrections Director Thomas Patterson said the countdown cadence went "5-4-3..." with the shooters starting to fire at the count of 2.
Gardner's arm tensed and jerked back when he was hit. As the medical examiner checked for vital signs the hood was pulled back, revealing that Gardner's head was tilted back and to the right, his mouth slightly open.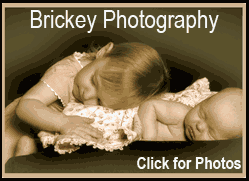 "I don't agree with what he done or what they done but I'm relieved he's free," said Gardner's brother, Randy Gardner, after the execution. "He's had a rough life. He's been incarcerated and in chains his whole damn life, now he's free. I'm happy he's free, just sad the way he went."
The execution was witnessed by media representatives who are separated from witnesses for the victims or the condemned in rooms on opposite ends of the execution chamber behind reflective glass so they can't be seen.
Gardner walked willingly to his execution, a stark contrast to the fatal escape attempt he undertook 25 years ago that resulted in his death sentence.
Gardner was sentenced to death after being convicted of murder in 1985 for the fatal courthouse shooting of attorney Michael Burdell during a failed escape attempt. Gardner was at the Salt Lake City court facing a murder charge in the shooting death of a bartender, Melvyn Otterstrom when he took a gun smuggled into him and he shot Burdell in the face as the attorney hid behind a door in the chaotic courthouse.
The execution process was set in motion in March when the U.S. Supreme Court rejected a request from Gardner's attorney to review the case. On April 23, state court Judge Robin Reese signed a warrant ordering the state to carry out the death sentence.
At that hearing, Gardner politely declared, "I would like the firing squad, please."
He told his lawyer he did it because he preferred to die that way. Gardner was allowed to choose between the firing squad and lethal injection because he was sentenced to death before Utah eliminated the firing squad as an option in 2004. State officials did not like the negative publicity fire squad executions generated.
Gardner, 49, chose his manner of death and then worked furiously with his lawyers to prevent it. They filed petitions with state and federal courts, asked a Utah parole board to commute his sentence to life in prison without parole, and finally unsuccessfully appealed to Utah Gov. Gary Herbert and the U.S. Supreme Court.
Gardner's attorneys argued the jury that sentenced him to death in 1985 heard no mitigating evidence that might have led them to instead impose a life sentence. Gardner's life was marked by early drug addiction, physical and sexual abuse and possible brain damage, court records show.
They also argued he could not get a "fair and impartial hearing" before Utah's Board of Pardons and Parole because lawyers that represent the board work for the Utah attorney general's office, which sought his death warrant and argued against the board commuting Gardner's death sentence