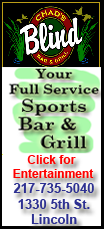 "They say it sounds like a freight train. It does," Hotakainen said.
Two people were killed and dozens injured as a series of tornadoes tore through Minnesota on Thursday, flattening homes, toppling power lines and leaving a big chunk of Hotakainen's hometown of Wadena treeless.
In nearby Almora, a northwest Minnesota town of about 20 people, an elderly woman was killed when a twister wiped out her home, said Otter Tail County Emergency spokesman David Hauser. Brittney Schulke of Almora told The Daily Journal that her grandmother, Margie Schulke, was killed and that her grandfather, Norman Schulke, suffered two broken shoulders.
Debris including shingles and pieces of buildings littered the town. Several large trees were uprooted.
Farther north, in Mentor, a man was killed when a tornado destroyed a Cenex gas station, the Polk County sheriff's office said. Three other people were hurt.
Scott Kern was at the Wadena Walmart store when the storm came through there. He returned to his mobile home to find it demolished and his all-terrain vehicle up in a tree. His dog, Buttercup, was missing.
"Thanks to the man upstairs I wasn't there," he said, fighting back tears. "This is a real tear-jerker for everybody."
Wadena Mayor Wayne Wolden said sirens gave plenty of warning in his town of about 4,300, where the National Weather Service said a tornado struck around 5 p.m. Wolden said many people were there for an all-school reunion. Both Wadena and Almora are about 70 miles southeast of Fargo, N.D.
Twenty people were treated for injuries at the Wadena hospital, mostly for bumps and bruises, nursing supervisor Kathy Kleen said.
Crews worked overnight to control dozens of gas leaks. Wadena's community pool was destroyed, the high school "extremely busted up" and the community center beyond repair, Wolden said.
His wife, Lori Wolden, said houses were "half-gone" and "there's no trees" in the southwest part of the town, which was barricaded after the storm.