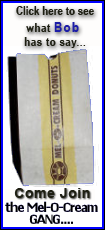 It's nearly impossible to avoid the live video of the coal-gray oil gushing from BP's well a mile below the Gulf of Mexico's surface. According to an Associated Press-GfK poll this week, 88 percent of the public has viewed it -- a picture so sharp that it's tantalizingly easy to wonder why someone doesn't just stuff a rag into the ruptured pipe.
The video is a daily reminder that two months after the oil rig explosion that killed 11 and caused the massive leak and resulting environmental and economic damage, BP still hasn't plugged the well. The AP-GfK poll shows that so far people are more upset with BP than Obama: 83 percent disapprove of how the British-based oil company is handling the disaster, compared with 52 percent unhappy with the president.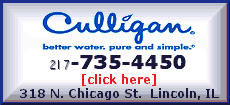 But if the crude continues to flow, those same images could morph into a vivid symbol of Obama's inability to fix not only the spill and the Gulf coastline but also the economy and a feeble job market.
"Certainly what they want is for us to focus on what they've done right," Paul Freedman, who teaches about public opinion, media and politics at the University of Virginia, said of the White House. "And to the extent that that's still a problem, I'm not sure it helps them," he said of the video.
The biggest nightmare for the administration and Democrats seeking re-election in November would be for the video to become a 2010 version of how TV networks tallied the number of days American hostages were held in Iran during 1979 and 1980. Every day, newscasts depicted the count in the corner of the TV screen, fueling the public's loss of patience with President Jimmy Carter and contributing to his re-election defeat by Ronald Reagan.
"If this becomes like the Iran hostage crisis, it's very bad news for Obama," said Darrell West, who studies campaigns and mass media at the liberal-leaning Brookings Institution.
There was a taste of it Thursday.
"Today is the 59th day of the BP oil spill that has devastated much of the Gulf of Mexico," is how Rep. Bart Stupak, D-Mich., opened his House subcommittee's hearing for questioning of BP chief executive Tony Hayward. CNN featured the gushing oil as an inset in its coverage of the hearing.
Some doubt the leak-cam will have much impact. Travis Ridout, a Washington State University political scientist who specializes in political advertising, says the images' clout will fade because they vary little. Ridout said he expected the economy to have a far greater effect on voters.