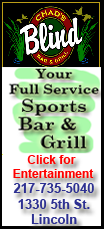 Tiger Woods and Phil Mickelson -- they would have asked for their money back.
On a sun-splashed, breezy Thursday that will be recorded as an odd piece of golf history, Woods and Mickelson played a combined 36 holes and, for the first time ever in a tournament together, they couldn't make a birdie between them.
Casey, de Jonge and Shaun Micheel made birdies galore -- some bogeys, too -- and finished tied for the lead at 2-under par 69, three of only nine players in the 156-man field to break par on a course that got drier and bumpier as the day wore on.
They wouldn't dare complain.
Others did.
"I hit the ball well enough to shoot a good score, but these greens are just awful," Woods said after a 3-over 74 that included an ugly bogey on the par-5 18th.
Woods didn't help himself by laying up into a bunker on 18, then fluffing a shot out of the rough and tossing his club aside before the ball had even landed. He missed the 8-foot par putt and walked off steaming -- his ability to contain his emotions under more scrutiny than ever after his much-documented winter of discontent.
"It is what it is," Woods said. "There's no one making a lot of putts out there. No one is going low. You just can't."
So, you settle for what you can, which for a handful of guys turned out to be a dip into the red numbers.
Casey bounced on and off the top of the leaderboard all day, capping things with a birdie on No. 18 to take a share of the lead.
"I went out there thinking, `just have a great time, enjoy the crowds, enjoy Pebble Beach,'" he said. "It's a wonderful place to be any time of the year, let alone when it's gorgeous sunshine, and it paid dividends."
De Jonge, a journeyman from Zimbabwe playing in his first U.S. Open, had the same kind of day as Casey, getting to as low as 3 under, bouncing back to par, then getting to 2 under when he spun a sand wedge into the hole from the fairway on the par-5 14th for eagle.
"I do like tough golf courses," de Jonge said. "I don't feel like I'm someone that can shoot a lot under par. It's fun having to think about it a little bit more. It's a good challenge."
Then there was Micheel. His mother has cancer and is in a hospice, not given much longer to live. Last week, playing in front of home fans in Tennessee, Micheel came close, finishing fourth at the St. Jude's Classic. For at least one day this week, the 2003 PGA winner is leader at the U.S. Open -- not that he'll ever be have to be reminded again that golf is only a game.
"It's nice, because I'm playing for someone else," Micheel said, dabbing at tears. "It was always about me, me, me. What's my money list, where am I on the FedEx Cup? It doesn't matter anymore. I love my mom. What do you say? She's hanging in there."
Micheel shared the lead on a day that will remind nobody of what happened the last time the U.S. Open came to Pebble Beach, in 2000. In the first round back then, Woods shot 6-under en route to a record-setting 15-stroke victory.
On this day, a spot atop the leaderboard was nothing more than a license to fail, and more than a dozen guys took turns.