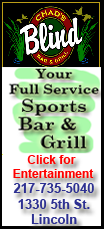 "We deserved this triumph because this was the type of outcome we'd hinted at achieving against Nigeria," Argentina coach Diego Maradona said, referring to his team's opening 1-0 win. "And this time it happened."
It also put the Argentines in prime position to advance from Group B, needing only a draw against Greece to do so.
The Greeks scored their first goals and earned their first victory in a World Cup. After four defeats, three in 1994, they defeated 10-man Nigeria 2-1 to stay alive in their group. Nigeria is virtually eliminated after two losses.
Mexico got two second-half scores from substitutes to beat France 2-0 in Group A. The French, losing finalists to Italy four years ago, are in desperate straits, while the Mexicans need only a draw with Uruguay to advance.
Higuain scored the final three goals for Argentina after it got an own goal by Park Chu-young.
"I knew I was getting chances, but I needed to convert them," Higuain said. "Luckily, those that didn't go in against Nigeria went in today.
"It was a nice challenge to score goals. It's what a striker lives for."
Argentina, which also dominated play against Nigeria, took the lead in the 17th minute when Park deflected a shot from Lionel Messi past his own goalkeeper.
Higuain then scored his first goal in the 33rd with a header, and added the others late in the second half after Lee Chung-yong cut the lead to 2-1 by taking advantage of a defensive mistake.
"I have to congratulate the players ... everything they did worked out well," Maradona said. "I am very happy."
As are the Greeks.
Although the Nigerians started well in Bloemfontein and took the lead in the 16th minute when Kalu Uche curled in a free kick, the game soon turned.
In the 33rd minute, Nigeria midfielder Sani Kaita was shown a straight red card for kicking Vassilis Torosidis.
"Yeah, of course it's of big importance," Nigeria coach Lars Lagerback said of the ejection. "Everybody who knows anything about football knows if you're playing with 10 men on this level it's much more difficult to win a game."
Dimitris Salpingidis equalized in the 44th with a deflected shot, and Torosidis scored the winning goal in the 71st after a mistake from Nigeria goalkeeper Vincent Enyeama.