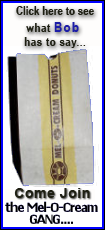 They wasted a superb defensive effort when their offense stalled midway through the fourth quarter. Boston went without a field goal for nearly five minutes, a decisive stretch when Los Angeles grabbed control.
"You know, it's the first time all year that you can actually say at the end of the day we were old at the end of the game because we didn't have enough bodies," Celtics coach Doc Rivers said. "I thought it hurt us."
It was nearly an 18th title for the league's most decorated team, and perhaps its most unlikely. The Celtics were the No. 4 seed in the Eastern Conference after playing .500 ball over the second half of the season and were dismissed as too old to compete for a championship.
"We had so much adversity. That's why putting ourselves in a situation to do this would have been miraculous for us. It would have been wonderful," Ray Allen said.
Instead, they finally looked their age Thursday night. Allen's jumper, one of the prettiest and most reliable in the NBA, was flat all night in a 3-for-14 performance.
Paul Pierce was 5 of 15. Kevin Garnett, the other member of the aging Big Three, scored 17 points but managed only three rebounds and couldn't keep Pau Gasol off the backboards.
Pierce and Garnett both bent over with hands on shorts in the fourth quarter, usually a sign of fatigue. A more recognizable sign: Rasheed Wallace, another old guy who was forced to start and play 36 minutes because of Kendrick Perkins' knee injury, had to throw his hand up to ask out of the game when he became winded in the second half.
"He was just trying to figure out a way to stay on the floor," said Rivers, who called the 35-year-old Wallace a "warrior" who was considering retirement.
Rivers said Wallace was battling cramps and strains, which kept him from going inside as he did early in the game.
"We had to keep subbing him for one minute and two minutes, and I thought the reason we got up early was because of Rasheed Wallace," Rivers said. "We got it low in the post, he started scoring, and I thought what happened was late in the game he got tired and had the injuries and we couldn't go down anymore, and I think that had a huge impact on how we were playing. We had to go away from the post almost because of fatigue."