They defeated the Boston Celtics 83-79 in Game 7 on Thursday night to win their 16th championship, helped greatly by Artest. He had 20 points on 7 of 18 shooting, five steals and five rebounds in the decisive game of his first season with the team.
"Finally I get the ring," he said, boxed into a corner of the locker room, a champagne haze in the air and members of his family pushing their way toward him.
On a night when Kobe Bryant couldn't find the basket, the superstar trusted the guy with the reputation for being a flake. Artest hit a huge 3-pointer with a minute to play on an assist from Bryant, keeping the Lakers ahead 79-73.
"He had too much of an impact on the game," Boston's Ray Allen said.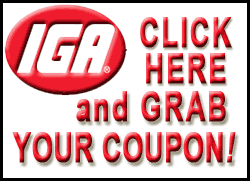 Soon, Artest and Bryant were jumping into each other's arms in celebration, a season after they had tangled on opposite teams in the playoffs.
"Ron Artest was the most valuable player," Lakers coach Phil Jackson said. "He brought life to our team, he brought life to the crowd."
Actually, Bryant was the MVP for the second straight year.
The Lakers signed Artest from Houston during the offseason for his defense. They needed his offense in the last game of the season.
As Bryant floundered, Artest took over in the second quarter, scoring 12 points. He keyed their 11-0 run with six points to open the period, giving the Lakers a two-point lead. His 3-pointer tied the game at 29, then he went 3 of 4 from the line to send the Lakers into halftime trailing 40-34.
"My staff was very strongly encouraging Ron because he was the guy with the open looks to step into his shot, be confident and take the one there in rhythm," Jackson said of Artest's tying 3.
When he wasn't scoring, Artest was most effective in the paint.
"I attacked to the basket instead of just shooting threes," he said. "Most closeout games I do OK, but sometimes with elimination I don't play as well and it's frustrating."
He had a quiet third quarter with just two points while the Lakers fell behind by 13, but made his presence known again in the fourth. Artest's three-point play tied the game at 61 before he hit the 3-pointer late.
"For the most part, I didn't see Ron tire out there," Jackson said. "I thought he played with good energy in a game in which he had to play a lot of minutes, and he's played consistent minutes throughout."
As chaos reigned after the final buzzer, a dazed Artest gave a fractured TV interview in which he thanked his psychiatrist ("She really helped me relax a lot") and "everybody in my 'hood" before promoting his latest recording.