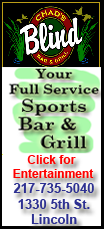 Pedro Alvarez, the Pirates' much-awaited rookie who made his major league debut Wednesday, struck out for the third time with runners on first and third to end the comeback. Alvarez went hitless in four at-bats, also grounding into a double play after the Pirates put two on with one out while trailing 3-0 in the fourth.
With Bobby Jenks pitching the ninth inning for his 13th save in 14 opportunities, the White Sox swept the three-game series and won their seventh in eight games. Left fielder Juan Pierre made an excellent sliding catch of pinch-hitter Delwyn Young's drive down the line with one out in the ninth.
The Pirates, winless since June 5 and 2-12 this month, are stuck in their longest losing streak since a 13-game slide in 2006 and their second-longest in 55 years. The 1955 Pirates also lost 11 in a row from May 11-22.
Pittsburgh's latest loss occurred a few hours after team president Frank Coonelly revealed the club extended general manager Neal Huntington contract through 2011 and picked up manager John Russell's option for 2011 during the offseason, but didn't announced the moves until now.
Buehrle (5-6) wasn't scheduled to start against the Pirates despite his 4-0 record in five starts against them, but was moved up a night because of Jake Peavy's sore right shoulder. Facing a lineup that included three rookies called up in the last three weeks, the right-hander gave up six hits, struck out six and walked one.
Buehrle's 22 victories since interleague play began in 1997 top the 21 each by Mike Mussina and Jamie Moyer. Buehrle's 22-6 record and .786 winning percentage are easily the best of the five pitchers who have won at least 20 games against the opposing league.