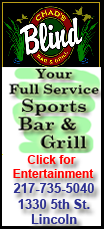 Also helpful: Striking the ball and putting the way Phil Mickelson did Friday.
"I don't want the weekend to end," Mickelson said after the second round. And why would he? He shot 5-under-par 66 to climb up a mostly stagnant leaderboard and position himself in second place. He was two shots behind Graeme McDowell of Northern Ireland, a European Tour player who has never finished better than 10th at a major.
Tied with Mickelson at 1-under 141 are Ryo Ishikawa, Dustin Johnson and Ernie Els, all of whom have their own impressive resumes. Ishikawa shot a 58 earlier this year -- best score on a major pro tour; Johnson has won the last two PGA Tour events held at Pebble; Els is a three-time major winner on a roll this year.
But they all looked like grinders compared to Mickelson on Friday -- a gray, soft, breezy day on the Monterey Peninsula that was made for low scoring even though very few took advantage.
"These greens, you can lose confidence on them quite quickly because the ball won't hold its line," Mickelson said. "The biggest thing for me is, I had a lot of uphill putts."
He made those putts on 2, 3, 5 and 6 to move back to even par, erasing the bad-putting debacle of an opening round that ended in a 4-over 75 and sent him straight from the course to the practice green.
For anyone to play well at Pebble, attacking the early part is key. Holes 1 through 7 included five of the six easiest marks on the layout through two days, and a stroll through that stretch without a birdie or two is a lost opportunity.
Mickelson didn't miss out. His best among a number of pretty shots during that stretch was an iron from a fairway bunker that not only reached the green but checked up and skidded backward -- like he had a string on it -- stopping at 6 feet for birdie No. 2.
He got under par by making another birdie on No. 8, the start of the so-called "Cliffs of Doom" -- three holes that tower over the beach and make for one of the most scenic settings in golf. He hit his tee shot to the edge of the chasm that separates the fairway from the green, then took wedge to 15 feet and rolled it in.
"Just got hot with the putter," Mickelson explained.
He shot even par the rest of the way and found himself a shot better than par heading into the weekend. After a record five second-place finishes without a victory, Mickelson knows that's not a bad place to be at the U.S. Open.
"This is the only tournament really in professional golf that brings out Bobby Jones' old saying of, 'Playing against Old Man Par,'" Mickelson said. "Because if you just can stay around par, you're going to be in the tournament on Sunday, and that's kind of the goal."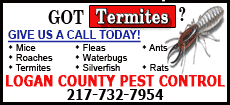 Given that logic, Tiger Woods isn't that far out of it. But he'll have to start hitting the ball better. For the second straight day, the player who won the U.S. Open at Pebble Beach by a record 15 shots in 2000 didn't resemble his old self.
Opening on the back nine, Woods chipped in on No. 11 for his first birdie of the tournament, but that surge lasted only a moment. He bogeyed both the par-3s on the back, missed an 8-foot putt for birdie on No. 18, blocked a tee shot into a bunker on No. 2 and hooked one into the fescue on No. 3.
It added up to a 1-over 72 and a slide down the leaderboard -- seven shots behind McDowell. Woods, not surprisingly, feels he still has a chance.
"I just need to keep progressing and keep moving my way up the board," he said. "It's a long haul. The U.S. Open is not going to get easier as the week goes on, especially on the weekend."