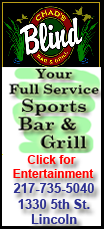 "Then I heard the whistle," Edu said
Referee Koman Coulibaly of Mali had called it off.
Over and over, American players asked, "Why?"
In English. Then in French.
"He just ignored us," Landon Donovan said. "Or he didn't understand."
Perhaps Coulibaly, working his first World Cup game, will never explain himself. By the rules, he doesn't have to speak to the media on game days, and his next availability isn't until Monday. Perhaps it will remain one of those unsolved soccer mysteries.
What's known for now is this: Donovan and Michael Bradley scored second-half goals that did count, and U.S. hopes to reach the second round remained alive with a 2-2 tie Friday night.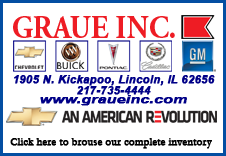 And for one moment, Edu felt "pure excitement."
It did not last.
Now it comes down to Wednesday's match against Algeria.
"My guess is there's not many teams in this tournament that could have done what we did and arguably won the game. And that is what the American spirit is about," Donovan said. "And I'm sure people back home are proud of that."
Slovenia (1-0-1) leads Group C with four points and would have qualified for the second round with a win. The U.S. and England (both 0-0-2) are tied for second with two points each following England's 0-0 draw with Algeria (0-1-1).
The top two teams in the group advance, so the U.S. would make the second round with a victory against Algeria. The Americans also could advance if they tie the Algerians while England draws Slovenia, provided the U.S. maintains its advantage in goals scored over the English, currently 3-1.
"We can still get through," goalkeeper Tim Howard said. "Being down 2-0 in a game, I've played long enough to feel very lucky and fortunate to come out of it still in the World Cup."
It was the second time in a month that an official's call had thwarted American sports history. Just a few weeks ago umpire Jim Joyce's decision cost Detroit pitcher Armando Galarraga a perfect game. Different sports, yes, but enormous consequences in both cases.
This would have meant so much more than one World Cup match, more than the largest country in the tournament, with 300 million people, tying the smallest with 2 million.
"I'm a little gutted to be honest," Donovan said. "I don't know how they stole that last goal from us."
Donovan took a free kick from the side of the penalty area in the 85th minute, as players jostled in front. Aleksandar Radosavljevic held Michael Bradley in a bear hug, and Edu spun away from Bojan Jokic and, one step into the 6-yard box, stuck out his left foot and put the ball in.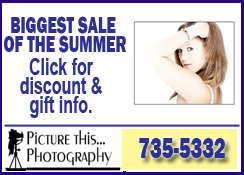 It was unclear to the U.S. what Coulibaly actually called. At the time of the whistle, American captain Carlos Bocanegra, who was a few feet away from Edu, did have an arm around Nejc Pecnik, preventing the Slovene from jumping for the ball.
"Whistles were blown very early. No explanation," Bocanegra said.
"There's no point talking about it," said a disgusted Michael Bradley, the coach's son.
But there's no forgetting it either.
"What I've heard is that there were three fouls in the box, and all of which were against Slovenia players," coach Bob Bradley said.
"In the midst of the game with everything that's going on, it's rare that when a tough call is made that a referee at that moment will give you an answer," he said. "Sometimes after the fact you might get an answer, but that's not always the case, either. When you're involved in the game long enough, there are moments where you are frustrated, because you feel that situations have not been handled 100 percent correctly or fairly. But that's the way the game works sometimes, so you move on."
Slovenia was outshot 14-7, but had two shots on goal in the first half and scored on both.
The Green Dragons went ahead when Valter Birsa got behind Bradley and the defense, found 5 yards of space and from about 28 yards caught Howard flat-footed. The goalkeeper was screened by defender Oguchi Onyewu, who slid across to deny Birsa the right side of the goal. The ball sailed past Howard and went in.
"I just lost sight of it," Howard said.
The U.S. nearly tied it when Clint Dempsey crossed toward Donovan inside the 6-yard box. But as Donovan was about to redirect the ball into the goal, Miso Brecko made a sliding deflection to knock it away. Donovan skidded into the goal without the ball, and several American players put their hands on their heads in frustration.