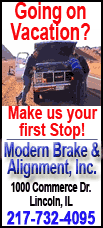 So what rankled him? He didn't field and bunt as well as he pitched.
The baseball holiday known as Strasmas -- it comes every fifth day on your calendar right now -- was again a spectacle Friday night. The 21-year-old rookie struck out 10 to run his total to an unprecedented 32 through three starts, but he experienced his first no-decision as the Chicago White Sox beat the Washington Nationals 2-1 in 11 innings before another sellout crowd.
Strasburg's answers about his strikeout record ("That's never going to be a goal of mine") and the president ("Awesome -- obviously he's from Chicago, so he wanted to come watch the White Sox, too") were mostly obligatory, but he was willing to speak more at length about two mistakes any pitcher might routinely make.
The game's first batter, speedy Juan Pierre, barely beat Strasburg to the bag on a grounder to first and eventually came around to score Chicago's first run. Then, in the sixth, Strasburg failed to get a bunt down with a runner on first and one out.
"Didn't get over there in time in the first inning, probably should have been an out there," Strasburg said. "I didn't get the bunt down. It's the little things like that, up here they're going to exploit it. I'm just going to come in tomorrow and work on my bunting a little bit -- and see the (fielding) play out before it happens next time."
With an attitude like that, he's going to be hard to beat. The White Sox did it by countering with Gavin Floyd, who faced the minimum number of batters through six of his eight innings.
Floyd allowed four hits with five strikeouts and one walk but got only one run of support. He has received no run support three times already this season and no-hit the Chicago Cubs through 6 2-3 innings on Sunday.
"Pretty good one," Chicago manager Ozzie Guillen said when asked about Strasburg. "But I think mine was better than him."
But Floyd was a bit player to the main attraction. Even the president decided to make an unexpected visit to Nationals Park.
Obama's arrival wasn't announced inside the stadium, and there wasn't the stringent security for fans that usually accompanies a public appearance. Joined by daughters Sasha and Malia and sipping a beer in a private box, the president wore a White Sox hat in support of his hometown team -- just as he did when he threw out the first pitch at the ballpark on opening day.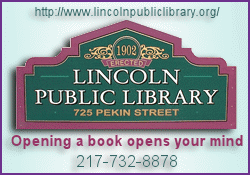 Obama's motorcade departed during the ninth inning, but he was part of another Strasburg sellout. The Nationals have filled the stands only three times all season: The first was opening day, and other two are Strasburg's two home starts. Friday's attendance was 40,325.
Strasburg allowed four hits over seven innings and at one point retired 15 batters in a row, mixing in his now-familiar repertoire of fastballs that occasionally hit 100 mph and curveballs and changeups that leave batters looking bewildered. He lowered his ERA to 1.86 and didn't walk a batter for the second time in three starts. He threw 85 pitches, 59 for strikes.
J.R. Richard held the previous record for strikeouts in his first three major league starts, tallying 29 for the Houston Astros in 1971. Strasburg got his 30th and 31st back-to-back in the fifth inning, both on 92 mph changeups that sent Alexei Ramirez and Gordon Beckham down swinging.