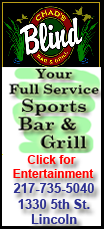 In what might be the softest conditions the U.S. Open will get all week, Woods managed only a 1-over 72. Sure, it only took him two holes to make his first birdie of the tournament, but he made only two more the rest of the way and wound up seven shots behind Graeme McDowell going into the weekend.
He made it sound much closer.
"I'm right there," Woods said. "As we know, the U.S. Open is only going to get tougher as the weekend goes."
Trouble is, it's playing plenty tough already for the world's No. 1 player.
Woods was at 4-over 146 and in a tie for 25th. Except for the one time he missed the cut in the U.S. Open in 2006, it was his highest 36-hole score at this championship since The Olympic Club in 1998.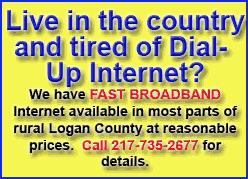 There were times he had trouble controlling his distance, such as the short iron that came up woefully short on the 15th and well long on the ninth, making him struggle both times to make par.
He missed good birdie chances with poor putts on two of the par 5s.
His mood was best reflected on the par-4 second hole, where 10 years ago Woods drove it down the middle all four rounds. He was in the bunker for the second straight time Friday, this one on the right side about a yard away from a tongue-shaped lip. Woods took out a long iron and opened his stance, looking as though he would try to big slice around the lip.
Thinking better of it, he walked out of the bunker, slammed the club back into the bag and took out a sand wedge to play it safe. His third shot to the green matched the state of his game -- ordinary. It came up some 35 feet short and he made bogey.
"I just need to keep progressing," Woods said. "It's a long process. This is a tournament where you don't win it with one round, but you can lose it with one round."
Lee Westwood had said at the start of the week that he enjoyed playing with Woods because he typically is in or around the lead by the end of the week. Now, it looks as though Woods is the one who's along for the ride.
Westwood held himself together through some bad patches and shot a 71 to finish at 3-over 145. Ernie Els, the other star in the marquee threesome, really seemed to thrive, especially on the final hole with a shot that fans once expected from Woods. Els' ball was in the rough, well below his feet, when he gouged it out and ran up a narrow ramp to the green for a par and a 68. Els was at 1-under 141 and in contention for a third U.S. Open title.
Woods is a three-time U.S. Open champion, but there is a pattern to his victories.
He already was six shots ahead after two rounds at Pebble Beach in 2000. When he won at Bethpage Black two years later, Woods had a three-shot lead going into the weekend. The one time he won a U.S. Open when trailing after 36 holes, he was one shot behind at Torrey Pines. Woods has never made up a seven-shot deficit on the weekend at a major.