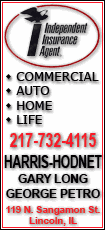 Even as he performed at the level of a player younger than his 40 years, helping the San Jose Sharks reach the Western Conference final, he didn't waver. Blake made his decision official on Friday, announcing his retirement from a career that will most likely end at the Hockey Hall of Fame.
"I knew it was the right time. I have no regrets," he said. "I understood it was time to move on."
Blake leaves the game on his own terms, still able to play at a high enough level to compete in the NHL and healthy enough to do it for another year if he had wanted. But he also knew he was not longer quite the same player he was a decade ago.
"I know I had slowed down in different aspects," he said. "When you've played at a certain level and can't accomplish some things. ... I would watch video and I'd see I was a step slow there. A lot of people might not see it, but I knew inside."
Blake had a decorated career, helping the Los Angeles Kings advance to the Stanley Cup final in 1993, winning the Norris Trophy for the Kings as the league's top defender in 1998, hoisting the Stanley Cup with Colorado in 2001, and earning an Olympic gold medal for Canada in 2002.
He helped San Jose post the top regular-season record in the West in each of his two seasons with the team but was unable to get the Sharks to their first Cup final. The Sharks were swept by eventual champion Chicago in this year's West finals.
"He's an elite level player but he has a blue-collar heartbeat," Sharks general manager Doug Wilson said. "It's been a privilege and an honor to have Rob Blake play for this hockey team. Going forward we're going to reap those benefits."
Blake took over as captain in San Jose this past season, providing a steady hand and setting a professional example that helped the Sharks reach the second Western final in franchise history.
Teaming with Marc-Edouard Vlasic, Blake had seven goals and 23 assists in 70 games and was one of the team's most reliable defenders. He added a goal and an assist in the playoffs.
"We're all a little disappointed that you decided to retire," coach Todd McLellan said in a phone call during the news conference. "We'll miss your professionalism around the locker room. When you came in and joined the Sharks family you set some standards on and off the ice that are second to none."
Teammates Joe Thornton, Patrick Marleau, Evgeni Nabokov and Devin Setoguchi came to the news conference to honor Blake. Former teammates Tony Granato, Glen Murray and Nelson Emerson also were on hand, while Joe Sakic sent a video message, and Hockey Canada president Bob Nicholson also called in to praise Blake.
Blake said his immediate future involves returning to Southern California to spend time with his wife and two children. He said he will stay away from hockey until about Christmas but would like to get back into the game then, possibly as a scout or an announcer.