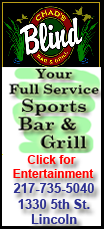 Albert Pujols, a major league-best .352 hitter in interleague play for his career, singled in a run and walked twice for St. Louis, which has won three of four overall. Chris Carpenter (8-1) gave up four runs in the second, matching his season worst, but none in his other six innings.
Rajai Davis matched his career high with four hits and drove in a run for the Athletics, who have lost six of seven. Conor Jackson had two hits and two RBIs.
Holliday hit a two-run homer to straightaway center against Vin Mazzaro in the first -- ending a 43 at-bat RBI drought -- but the Athletics jumped on Carpenter in the second. The big hit was a two-run double by Jackson, with Davis and Kurt Suzuki also driving in a run.
Holliday and Pujols hit RBI singles in consecutive at-bats in the fifth, tying it at 4. Holliday's bloop single barely cleared the infield, finding a hole between shortstop Cliff Pennington and a charging Jackson in left.
Holliday began the year as the cleanup hitter but was moved up to second on Monday, his third spot in the lineup this season. He was 2 for 11 over his first three games and struck out on a ball in the dirt with the go-ahead run on third in the eighth inning on Wednesday.
Even after the big day, he is sixth on the team with 28 RBIs.
Carpenter allowed a season-high 10 hits but Oakland had no runners in scoring position in its last five innings against the right-hander.
Schumaker hit an RBI double and Ryan Ludwick added a run-scoring single against Brad Ziegler (2-4) in the seventh.
Ryan Franklin finished for his 13th save in 14 chances.