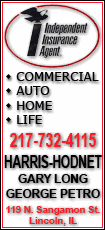 The latest problems stem from fallout over comments by ex-captain John Terry that some players had a meeting to discuss grievances with team management. There were reports in the British media Monday that Terry's teammates told him to keep quiet.
Terry insisted at a news conference Sunday there was no unrest within the squad, but that was before his public comments.
Terry told reporters Sunday that the players would have a meeting with Capello to discuss what went wrong in the game against Algeria, one of England's worst World Cup performances.
But he also said that, after the game in Cape Town, some of the players talked over the match between themselves.
Although he did not reveal exactly what they said, various media reported they decided to tell Capello the team needed to play with a 4-5-1 instead of 4-4-2 formation, with Rooney up front on his own and Joe Cole added to the midfield.
The reports said the rest of the players were furious with Terry for revealing details of the meeting, which appeared to undermine Capello's running of the team.