Humane Society breaks ground for new shelter Wednesday

Send a link to a friend
[June 21, 2010] On Wednesday, the Humane Society of Logan County will break ground for their long-anticipated shelter. The groundbreaking event with the Lincoln/Logan County Chamber of Commerce marks the end of one journey and the beginning of a new journey for many who have worked so hard to see this project through.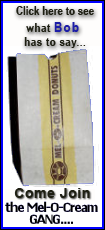 On the immediate horizon is the culmination of the journey to build a facility for the expressed purpose of operating an animal shelter that provides humane and ethical treatment of stray, homeless, abused and unwanted animals in Logan County. It is astounding that this vision began only four years ago.

The Humane Society of Logan County was born out of a desire by members of the Logan County community to help reduce the need for euthanasia at the Logan County Animal Control. A group of community members concerned about animal welfare began meeting at Einstein's coffee shop to discuss what they could do to help homeless animals in Logan County -- and so began the grass-roots movement to start a local humane society.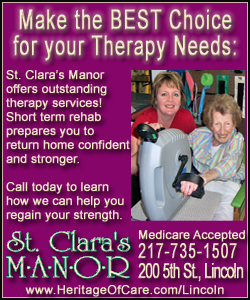 On April 14, 2006, the resolve and determination of that small group resulted in the Humane Society of Logan County receiving a charter as a not-for-profit 501(c)(3) corporation.
Major funding for this project has come from $200,000 from the charitable trust created under the last will and testament of Ethel D. Hoelscher, and the property located at 1801 E. Lincoln Parkway was given by the Gene Burwell family. An additional $200,000 was raised through fundraisers, memorials and donations. The additional $200,000 could not have been possible without the generous support of the citizens of Logan County and the thousands of hours that have been logged by the committed volunteers of the organization.
In addition to this funding, the organization has signed an agreement with the Lincoln Community High School board and the LTEC program at the high school to construct the facility. This agreement not only benefits the Humane Society of Logan County by reducing construction costs, but also opens up an opportunity for young bright students at LCHS to learn and develop new skills that will benefit them in the future.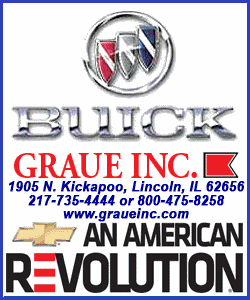 It is important to note that 100 percent of all funds raised and future funding for the organization will be used for the care of animals only in Logan County.
The groundbreaking event at 11 a.m. Wednesday is open to the community to come and help celebrate this milestone with the Humane Society of Logan County. For more information about the groundbreaking, call 217-737-4042 or visit www.hslclincoln.org.
The Humane Society of Logan County is committed to the prevention of cruelty, abuse and neglect of animals through its adoption program, cruelty investigations, spay and neuter assistance program, and humane awareness and education.
[Text from file received]