<![if !vml]>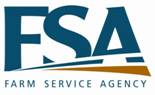 <![endif]>
Logan County News
June 2010
Logan County
USDA Service Center
Logan County FSA
1650 5th Street
Lincoln, IL 62656
217-735-5508 (phone)
217-732-9916 (fax)
Hours
Monday – Friday
8:00 a.m. – 4:30 p.m.
2010 Acreage Certification
*July 15th Deadline*
Acreage certification is underway at the Logan County FSA office. No appointments are necessary, but we do ask that you come prepared. What information do you need to be prepared when you certify?
· Have your planting dates. These dates are required.
· Know the intended use for certain crops such as seed corn/beans, hay harvested for forage or hay ground used for grazing
· Only 1 signature is needed for the farm on the FSA-578. This can be by an operator, owner or authorized FSA power of attorney.
Filing an accurate and timely acreage report is very important to keep you in compliance for participation in programs such as Marketing Assistance Loans, ACRE/DCP Program, and the Conservation Reserve Program. *CRP participants must also certify their acreage for compliance in the program.
What if I forget to certify my acres?????
The County Committee may only approve late filed FSA-578's if ALL the following apply:
· The operator will pay the cost of a farm visit ($46.00) and the costs of verification and determination of crop acreage
· Physical existence of the late-filed must be verified before a late certification can be approved.
Avoid this inconvenience by reporting acres by the deadline of July 15th, 2010
*ACRE Production Reporting Reminder*
July 15th is the deadline to certify your ACRE Benchmark yield and 2009 production for the 2009 ACRE program. Evidence is not to be turned in to the office BUT it is recommended you have it in anticipation for future spot checks.
Measurement Service
The current rates assessed for measuring services starts out at a basic fee of $30 plus $16 for the first hour and $8 for every 30-minutes after the first hour. There is no charge for mileage. $46 dollars will cover most requests unless a producer has a lot of acreage or a large bin site to measure.
It is highly recommended to have a measurement service completed for ACRE production for livestock producers who feed their grain.
CRP Reminders
Procedure now requires producers approved for CRP in signup 26 and after October 1, 2003, to perform management activities. Reviewing your conservation plan of operations, which was provided to you when you agreed to participate in CRP, is a good reminder of what is required. When you have completed the management activity on your acreage, participants need to submit receipts and certify completion of the activity to be eligible to earn cost-share benefits.
If CRP acreage is sold, it is very important to understand that the new owner is not obligated to succeed to the CRP contract, and if the new owner does not choose to succeed to the contract, it is the original owner's responsibility to refund all payments earned during the life of the CRP contract!!
PRIMARY NESTING SEASON: 4/15/2010 – 8/1/2010 – NO MOWING!!!!!!!
*spot mowing to control thistles may be necessary. Requests shall be made to the County Committee and is subject to their approval.
<![if !vml]>
<![endif]> <![if !vml]>

<![endif]>
Farm Loan Programs
The Farm Service Agency (FSA) offers loans for farmers and ranchers to purchase farmland and finance agricultural operations. FSA loan programs are designed to help producers who are temporarily unable to obtain private or commercial credit.
Farm ownership loans or farm operating loans may be obtained as direct loans for a maximum of up to $300,000. Guaranteed loans can reach a maximum indebtedness of $1,112,000. Emergency loans are always direct loans for farmers who may have suffered physical or production losses in disaster areas designated by a Presidential or Secretarial disaster declaration. Rural Youth Loans, Loans to Beginning Farmers and loans for socially disadvantaged applicants are also available through FSA. For details contact the county office staff for an appointment with a farm loan manager/officer.
Beginning Farmers, Ranchers
Are you a farmer or rancher who has substantially participated in the farming operation for at least three but no more than 10 years? If so, you may qualify for beginning farmer targeted loan funds with Farm Service Agency.
The program is designed to assist these farmers by providing direct and guaranteed loans when they are unable to obtain financing from commercial credit sources.
If you believe this program could be of benefit to you, please contact the county office staff for more information. Our loan officials will certainly welcome your interest.
Prevented & Failed Plant Procedures
Prevented plant or failed acreage is the last thing anyone wants to hear after the preceding two crop years, but just in case, here is a refresher on the provisions to successfully applying for prevented planted/failed acreage.
Reporting
Prevented Planting
· To be considered timely, producers who request prevented planting acreage credit must report the acreage on FSA-578 and complete CCC-576, Part B within 15 calendar days after the final planting date. The final planting dates for Logan County are June 5th for corn and June 20th for soybeans
Failed Acreage
· To be approved as failed acreage, the acreage must have been reported as failed acreage before the disposition of the crop and as a result of a natural disaster.
· The failed acreage may be verified by crop insurance data, COC knowledge, or a field visit.
<![if !vml]>
<![endif]>
Spousal Signature
A husband and wife may sign documents on behalf of each other for FSA and Commodity Credit Corporation programs in which either has an interest. This option is automatically available unless a written request for exclusion is made to the County Office from either spouse. Exceptions include: claim settlements and lien filings. Spousal signature authority does not allow a spouse to sign as authorized signatory for partnerships, joint ventures, corporations, or other similar entities.
Logan County FSA Committee Elections
Nominations for candidates to run for the Farm Service Agency County Committee election representing producers in Local Administrative Area #1 will be accepted from June 15th through August 2, 2010. Producers and landowners that are eligible to vote in LAA #1 (Prairie Creek, Orvil, Sheridan, West Lincoln, Corwin, and Broadwell) and who participate or cooperate in FSA programs and are of legal voting age may be nominated to participate in the upcoming County FSA Committee Elections this fall. Also, organizations representing socially disadvantaged minorities or under-represented groups may also nominate candidates.
Ballots will be mailed to eligible voters by Nov. 5th. Dec. 6th is the last day to return voted ballots to the county office. Newly elected committee members and alternates take office Jan.1, 2010.
Logan County FSA Office
IMPORTANT DATES

July 5

Office Closed in Observance of Independence Day

July 15

Final date to report 2010 crops and land use including CRP acreage

July 15

Final date to provide yields for ACRE (2004-2008 base years & 2009 actual)

August 2nd

Final day to request a Farm Reconstitution

August 2nd

Final day to submit County Committee Nominations

Ongoing

Continuous CRP sign up
Electronic Newsletter Service
Our office is offering a "free" electronic newsletter service. We do not follow a set time period or schedule and we attempt to keep it brief. Imagine that! All we need is your email address. Just send us an email at: john.peters@il.usda.gov .. …and we'll add you to our listing. It's that simple!
Your email address will not be visible or accessible by the public. It will be suppressed under 'bcc'. Some of you have changed your email address; please send me an email with your new address.
Office Staff
Program Technicians
Ann Curry
Tammy Edwards
Dianne Fout
Mari Anne Komnick
Cindy Mayfield
Kristi Olson
Farm Loan Manager
Tony Schmillen
County Exec Director
John Peters
<![if !vml]>

<![endif]>
The Logan County FSA e-News
◦ FREE!
◦ FAST!
◦ PRACTICAL!
◦ USEFUL LINKS
2010 Logan County
Loan Rates
Corn: $2.06
Soybean: $5.13
Wheat: $1.89
Oats: $1.41
Sorghum: $3.46
Available or Ongoing
Farm Programs:
· Farm Storage Facility Loan Program (FSFL)
· Commodity Loans
· Youth Loans
· Continuous CRP Signup
· Direct Deposit Changes
· E-File Registration
· USDA Online Statements
· Grain loan repayments
· E-News Subscription
· ACRE Calculators
· Farm Records Changes
· MILC
CALL BEFORE YOU HAUL
Always call the office before you move grain under the Marketing Assistance Loan Program. Spot checks will be made monthly. Have you checked the condition of your grain lately??
Reasonable Accommodations
Reasonable accommodations will be made, upon request, for individuals with disabilities, vision impairment or hearing impairment. If special accommodations are required, please call the Farm Service Agency county office staff, and we will be happy to make any arrangements that are necessary.
The U.S. Department of Agriculture (USDA) prohibits discrimination in all its programs and activities on the basis of race, color, national origin, gender, religion, age, disability, political beliefs, sexual orientation, and marital or family status. (Not all prohibited bases apply to all programs.) Persons with disabilities who require alternative means for communication of program information (Braille, large print, audiotape, etc.) should contact USDA's TARGET Center at 202-720-2600 (voice and TDD). To file a complaint of discrimination, write USDA, Director, Office of Civil Rights, Room 326-W, Whitten Building, 14th and Independence Avenue, SW, Washington, D.C., 20250-9410, or call 202-720-5964 (voice or TDD).