She says it was easy to promote her causes while married to French President Nicolas Sarkozy.
"Of course that helps -- enormously," says the former first lady, now Cecilia Attias, wife of global events organizer Richard Attias. "You have a lot of power, and you can really help a lot -- a lot!"
Her 11-year marriage to Sarkozy ended in October 2007, but that hasn't slowed her down.
Attias, 52, heads a new foundation sponsoring Thursday's daylong Manhattan seminar, "Dialogue for Action." Participants include former sexual slaves from Ukraine and Cambodia who are now activists. Also to be tackled are challenges facing Muslim women in America and genital mutilation in Africa.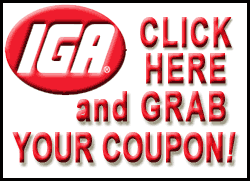 In New York, "I'm not any more the wife of ... I'm just me," Attias told The Associated Press in an interview.
But she added, smiling, "Everything is possible in the United States. I mean, you can do it!"
As Cecilia Sarkozy, she championed struggling women when her husband was a senior government official.
As first lady, she persuaded Gadhafi to free five female Bulgarian nurses and a male Palestinian doctor who were on death row despite having denied they injected children with HIV.
Attias says it was the response to her two trips to Libya in July 2007 that brought her Cecilia Attias Foundation into being: People and organizations from Iran, Afghanistan, Cambodia and elsewhere contacted her, begging for attention.
She and Richard Attias, her third husband, moved to New York two years ago and share an apartment on Manhattan's East Side and a home in Greenwich, Conn. Living with them is her 13-year-old son with Sarkozy, Louis, who attends the Lycee Francais de New York, a French-language private school in Manhattan.
"I didn't flee from France," she says. "I love my country, I love French people; it was a decision to live in New York."
Her husband is Jewish, while she and Louis are Roman Catholic. They go to church and synagogue and celebrate Christmas and Hanukkah, which she jokingly calls Chrisnukkah.
"Everyone is happy," she says. "The key word for the world is tolerance."
Attias is a tall, slender woman with shoulder-length brown hair; on this day, she's sporting elegant jeans. She answers questions in lively English and French, sometimes switching in mid-sentence.
But she stiffens when asked how she weathered the relentless media scrutiny of events leading to her divorce.
"For more than two years, I didn't even open the newspaper," she says. "I don't care, it's a long time ago. Come on!"
Besides, "we're in a very fast civilization and you zap from one subject to the other," she says. "I'm not a subject anymore."
In 2007, she didn't campaign for Sarkozy, but paparazzi still tracked her. Photos of her with the Moroccan-born, French-educated Attias fed a relentless gossip mill until the divorce.
In March 2008, she and Attias wed in a ceremony atop a Rockefeller Center skyscraper. (Sarkozy had married ex-model Carla Bruni the month before.)