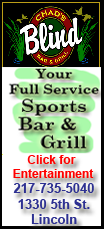 Two of the wounded were in critical condition following the early morning attack, Recep Tayyip Erdogan said. The dead included the 17-year-old daughter of an officer, he said. Erdogan said the bombing raised the number Turkish soldiers killed in rebel attacks since Friday to 16.
Kurdish rebels have repeatedly staged bomb attacks in Istanbul in the past but the last major bomb attack in the city was in 2007, when 17 people were killed. Authorities increased security across the nation, fearing new Kurdish rebel suicide attacks or bombings in tourist resorts and cities, as in the past.
Energy Minister Taner Yildiz on Tuesday said security along two major oil pipelines running from Central Asia and Iraq was also improved. The rebels repeatedly blew up the Iraqi oil pipeline in the past, cutting oil flow to world markets for days.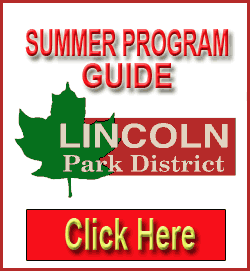 Rebels fighting for autonomy in the country's Kurdish-dominated southeast have dramatically stepped up their attacks on Turkish targets this month and had previously threatened to expand their war to cities in the west of the country.
The roadside bomb on Tuesday went off on a usually quiet side road as the bus passed shortly after leaving a military housing complex, NTV television said.
After the attack, Erdogan said his country would doggedly maintain its "struggle against terrorism," and insisted that the government would provide whatever is needed to the country's military to battle the rebels.
He blamed the rebels for the suffering of the Kurdish people in the southeast.
"No one has won, the resources of the country have been wasted and the fighting brought nothing but tears and blood," Erdogan said. "We're not going to surrender to this language of violence."
He also pledged more moves to grant cultural rights to minority Kurds. The government has allowed Kurdish language courses, opened a Kurdish language faculty and allowed broadcasts in Kurdish on state television so far, he said.
"We will continue to act responsibly and courageously for future generations. We will not make concessions on democracy despite terrorism, sabotages," Erdogan said. "If we shut down the opening, then terrorism, warlords and vampires who feed on the blood of the young would win."
CNN-Turk television said there was no immediate claim of responsibility but that Kurdish rebels are believed to be behind the attack. The rebel group rarely claims credit for its attacks.
Turkish troops killed seven Kurdish rebels in the country's north and southeast in two separate clashes overnight, the Anatolia agency said.
Kurdish rebels accuse Turkey of not establishing dialogue with them or with imprisoned Kurdish rebel chief Abdullah Ocalan and of refusing to declare an unconditional amnesty or allow Kurdish language education in schools.